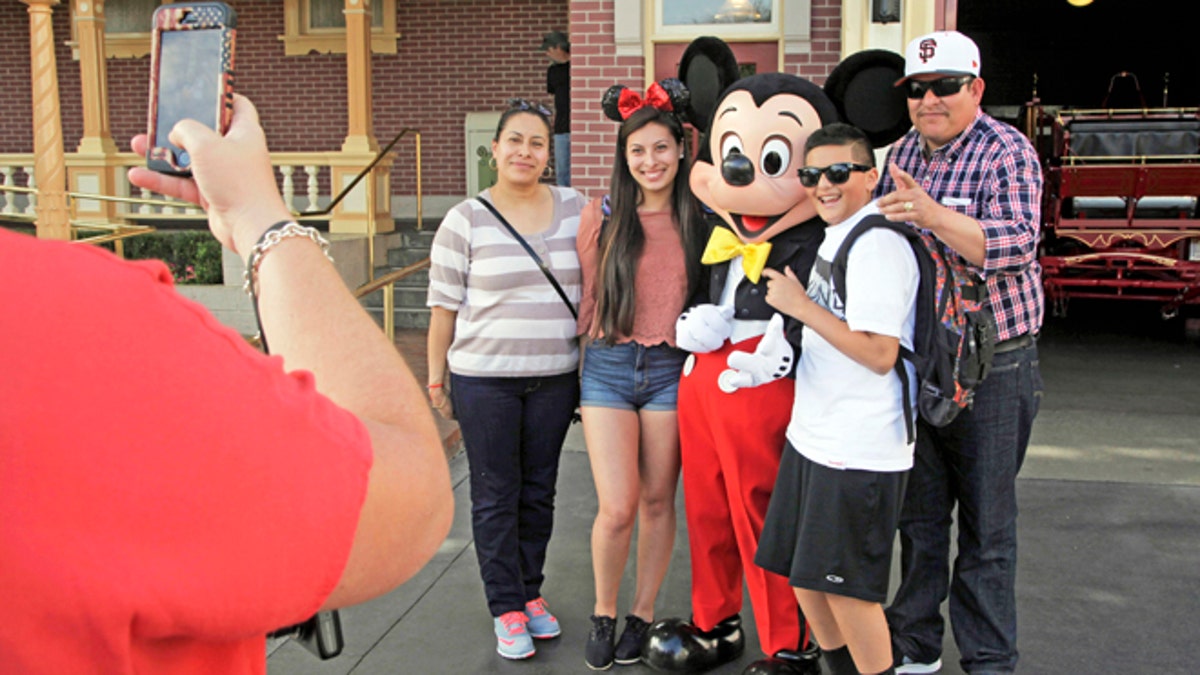 Despite recent media accounts suggesting that the measles outbreak in the United States started with undocumented minors crossing into the country illegally over the border with Mexico, there is little or no chance that is the case, health officials say.
In fact, the reports seem to have it backward.
"Measles has been eliminated in the Western Hemisphere," Belsie González, public health specialist at the Centers for Disease Control and Prevention, told Fox News Latino via e-mail. "Measles was actually spread from the U.S. to Mexico as part of the Disneyland outbreak in Southern California."
González pointed out that the source of the outbreak hasn't been identified, adding, "Because measles is currently extremely uncommon in the region of the Americas it is most likely that a Disneyland visitor had been infected in another part of the world where measles is more common or outbreaks are occurring."
According to the Los Angeles Times, the CDC has noted that the measles genotype that's afflicted more than 120 people in the U.S. this year is identical to the one that caused a 2014 outbreak in the Philippines.
In fact, according to the Times, Mexico, El Salvador, Guatemala and Honduras — the countries from which the vast majority of undocumented immigrants come from — all have measles immunization rates on a par with or even better than that of the U.S.
Which isn't to say that migrants don't bring diseases with them.
For example, the CDC found that 65 percent of the recorded tuberculosis cases in the country in 2013 occurred among the portion of the population that is foreign-born.
The top exporter of the disease that year? Mexico with 1,233 cases, the Times reported.
"The foreign-born population has the bulk of TB cases," Dr. Stephen Waterman of the CDC's division of global migration and quarantine, told the Times, "but they're not really spreading it beyond their communities."
"I think it's very safe to say that immigrants coming into the United States are not transmitting new diseases to the general population in any way that is of important public health concern."