U.S. Latinos diagnosed with Alzheimer's disease expected to grow more than 800%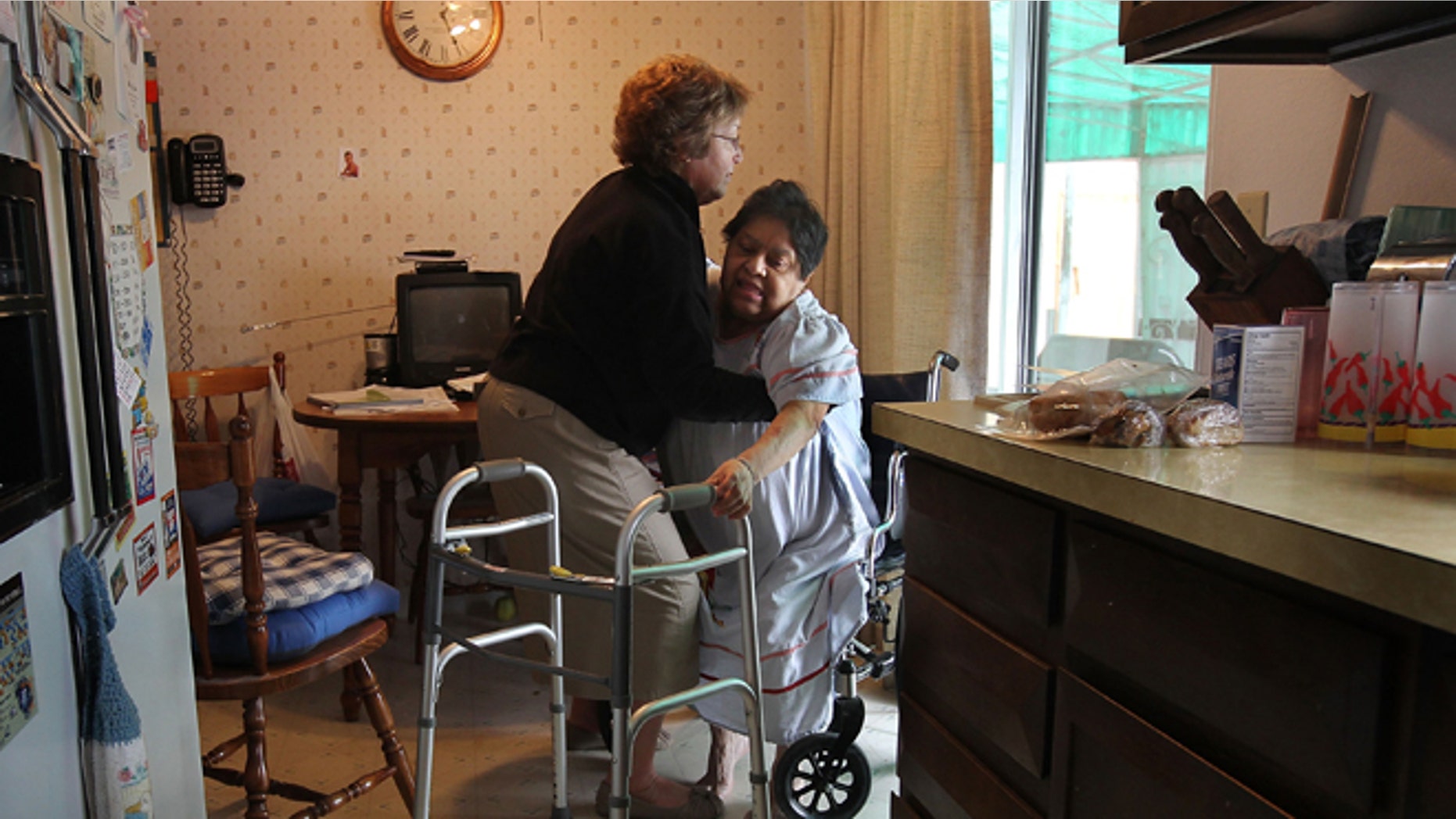 A recent report doesn't bode well for the population of aging Latinos in the United States.
According to "Latinos and Alzheimer's Disease: New Numbers Behind the Crisis," which was released last week, as many as 3.5 million Latinos are expected to develop Alzheimer's disease by 2060 – an 832 percent increase.
Barring discovery of a cure or significant treatment, the number of Latinos in the U.S. living with Alzheimer's will grow from 379,000 in 2012 to one million by 2030.
The report was the product of efforts by the University Southern California's Edward R. Roybal Institute on Aging at the USC School of Social Work and a coalition launched in 2014, LatinosAgainstAlzheimer's Network and Coalition.
Jason Resendez, executive director of LatinosAgainstAlzheimer's and co-author of the report, says that because of socioeconomic factors, low insurance coverage, lack of trust of physicians, fewer participants in research studies and stigma about the disease, Latinos are 50 percent more likely to be afflicted by Alzheimer's than non-Hispanic whites and are less likely to get a diagnosis from a physician.
He says money for research is also a big factor.
"Over $200 billion a year is spent on treating the disease in the U.S., but only $660 million was spent on research for it in 2013 – less than what's spent on cancer, HIV and heart disease. AD is the only leading cause of death still on the rise," Resendez told Fox News Latino.
The report states that at least $2 billion annually in research to develop an effective treatment for Alzheimer's.
Getting Latinos involved in research studies has been an ongoing problem as well. Latinos make up approximately 1 percent of clinical research participants, despite making up 17 percent of the general population.
Of the known risk factors leading to higher rates of Alzheimer's – obesity, metabolic syndrome, diabetes and cardiovascular disease – it's the lack of early intervention and diagnosis that may impact Latinos more greatly.
The Affordable Care Act insures that physicians offer cognitive assessment to patients, but few take advantage of it, according to Resendez.
Early detection can give people a chance to delay onset, make arrangements for financial and care plans and reduce long-term healthcare costs – as many as half of people with Alzheimer's and dementia have not been diagnosed.
"The caregiver story is equally important to understand when it comes to Alzheimer's and dementia," Resendez told FNL. "Latino caregivers are less equipped and less well-resourced."
Eight million people, mostly women in their 40s, are leaving the workforce to care for elderly family members – many of them entering what Resendez says is an extremely "high-stress" situation.
According to the report, Latino families are less likely than non-Latino whites to use formal care services such as nursing homes and hospice care, and instead turn to more affordable long-term care services like adult day care and unpaid informal care.