Tropical Tonga declares Zika outbreak after 5 cases confirmed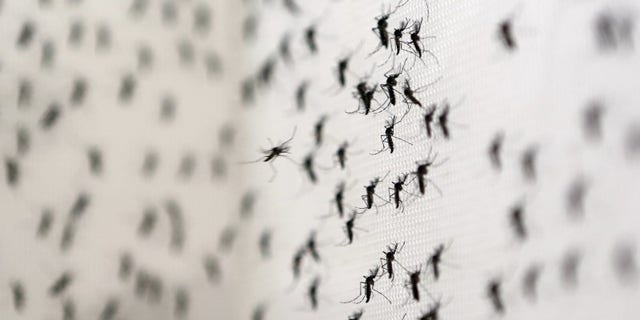 NEWYou can now listen to Fox News articles!
SYDNEY – The tiny South Pacific island nation of Tonga has declared an outbreak of the Zika virus after five cases of the mosquito-borne illness were confirmed and another 259 suspected, the country's chief medical officer said on Friday.
Chief Medical Officer Dr. Reynold Ofanoa said that officials became suspicious after a sharp rise in the number of patients suffering acute fever and rashes since the beginning of the year.
"We were suspecting a probable outbreak of either Zika, dengue or chikungunya," he told Reuters, referring to two other mosquito-borne viruses. "So we sent the blood specimens for testing overseas and when we obtained the results it showed that we've got confirmed positive blood tests for Zika."
The tropical archipelago had never previously had any confirmed cases of the Zika virus, Ofanoa said, so it was likely brought into the country by an infected person and then spread by mosquitoes.
"I think this is the first time it happened in Tonga, so surely the disease came from overseas."
There were no immediate plans to introduce travel restrictions in or out of the country, he said.
Since it was detected in Brazil in April, the virus has spread to 26 countries in the Americas. The World Health Organization declared Zika an international health emergency this week, citing a "strongly suspected" relationship between the virus in pregnancy and microcephaly, a condition in which infants are born with abnormally small heads and can suffer developmental problems.
Brazil's government is investigating the potential link between Zika and more than 4,000 suspected cases of microcephaly. Researchers have identified evidence of Zika in 17 of those cases but have not confirmed the virus can cause the condition.