Trauma doctor honored with hospital's 'Military Employee of Year Award'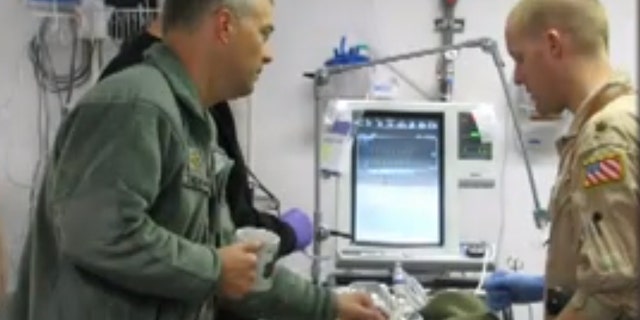 NEWYou can now listen to Fox News articles!
An Army surgeon gearing up for his fifth deployment to the Middle East was honored on Tuesday with a New Jersey hospital's "Military Employee of the Year Award." Army Lt. Colonel John Chovanes is a trauma doctor at Cooper University Hospital, and was also a 9/11 first responder.
"I feel humbled and I feel a little bit embarrassed because it could go to everyone here," Chovanes told Fox 29.
This is the first year Cooper has given out the award, which comes just days ahead of Chovanes' deployment on Sunday.
NHL PROSPECT HORRIFIED TO FIND 2-FOOT TAPEWORM WAS INSIDE HIM
"You prepare by being the best you can be in the civilian world, at least for me," he told Fox 29. "I'm fortunate, I'm in trauma here, and I'm a trauma surgeon in the Army, so you do your best here in Camden, New Jersey, and you do your best in the Middle East or anywhere you're taking care of someone."
He started as a paramedic, and said that every experience he has had helped shape the doctor that he is today.
MOM WHO GAVE BIRTH WHILE IN A COMA DIES 3 YEARS AFTER WAKING
"Whether you're calling across international time zones and speaking to that young soldier's wife, or you're speaking here in our trauma bay to a family member, you speak of hope, with compassion, you speak with caring but you also speak knowing that bottom line, we gave them everything we had," he said.