Toddler born without a tibia thriving after receiving prosthetic leg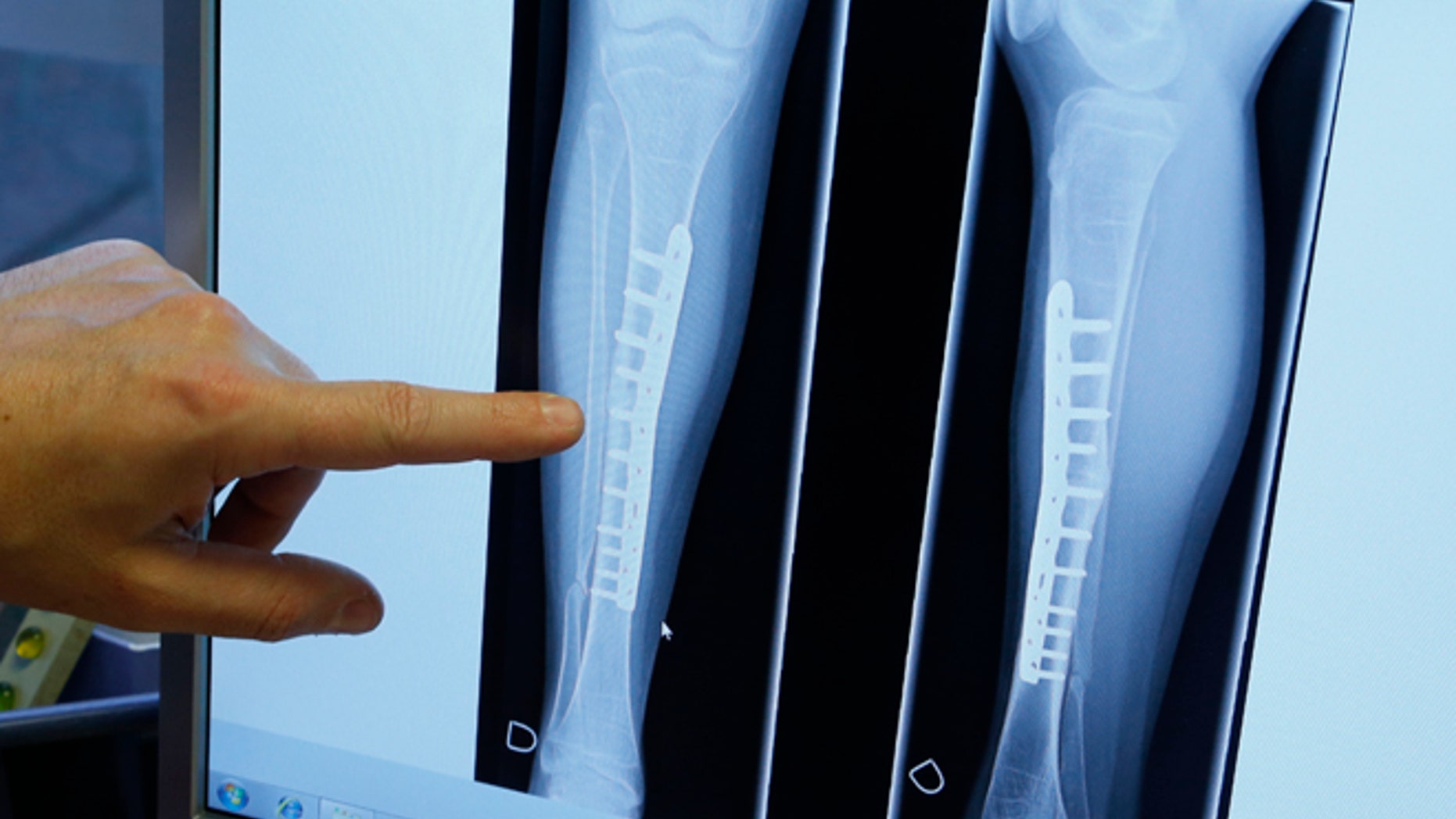 Two days after their son's birth, Michael and Sally Lynick faced a tough choice: have doctors amputate little Vincent's leg or let the boy grow up without a tibia, Kare 11 reported. Vincent Lynick was born without the bone that connects his knee to his ankle due to tibial hemimelia, a rare condition undetected by ultrasound.
After Vincent's first birthday in January, he underwent a successful amputation below the knee at Shriners Hospital for Children in Minneapolis and received a custom prosthetic leg, decorated with a blue puppy dog print, that has allowed him to lead the life of an ordinary toddler.
"I think I cried when he  took three steps. Oh my gosh, he's doing it," Sally Lynick told kare11.com.
Prosthetist Matt Morel said Vincent will get to experience all the milestones typical toddlers do. The Lynicks, who live in Burnsville, Minn., have learned to see these milestones differently than they would otherwise.
"He's only 1, but he's proud of himself," Sally Lynick told the news website. "[The procedure] couldn't have gone better, really."
As Vincent grows, he will need to be fitted for new prosthetics. In the meantime, the Lynicks have turned to Wiggle Your Toes, an organization that aims to empower individuals who have lost limbs to move forward.
"Wiggle Your Toes is a new family for us, and a new support group— and not just a support group, but they are our friends now," Michael Lynick said.
So far, it seems Vincent is fulfilling the organization's mission, as walking and even pushing a toy lawnmower in his backyard doesn't faze him. The toddler has yet to run, but his parents are confident he'll gain speed soon.
"Any doubts we've had to see him go— now he's just taken off," Michael Lynick told kare11.com. "He's forging ahead and we're trailing behind."