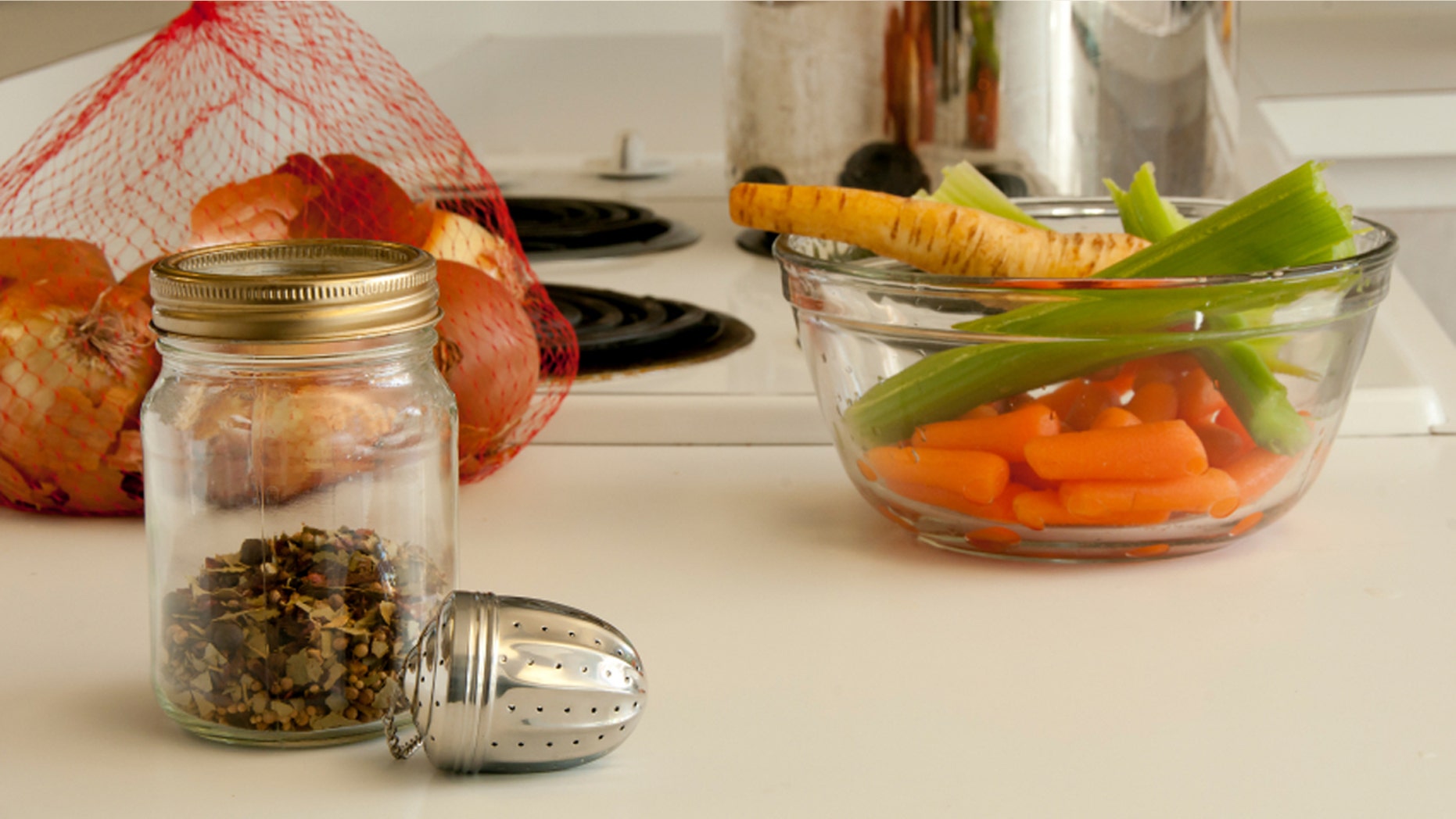 Dropping temperatures call for comforting, warming bowls of soup. Don't settle for straight from the can or traditional recipes that often exceed recommendations for sodium, fat and calories while providing a surprisingly low amount of fiber and nutrients. Use these tips to feel great about giving in to this comfort food.
Consciously choose your creamy:
When whole milk or heavy creams are listed in a recipe, saturated fat and calories come along for the ride. Swap high-fat ingredients for pureed white beans or cauliflower, unsweetened almond milk, or a combination of the two to keep the creaminess without the fat. To boost your intake of healthy fat, top your soup with a few slivers of avocado.
Stay smart about salt:
Where sodium goes, water follows. Taking in too much will result in bloating, snug pants and elevated blood pressure. When buying soup, always select the low sodium variety. Even if you add salt once it's out of the can, it is far more likely to have less sodium. Processed foods normally contain way more sodium than you would add yourself. If preparing your own soup, use a low sodium broth or swap out 1 cup of regular with water during preparation.
Keep it spicy:
You don't have to be a fan of caliente dishes – adding any spice or herb will do wonders. Spices and herbs add flavor without salt and offer antioxidant, anti-inflammatory and immune-boosting nutrients. With cold and flu season upon us, keep your body ready for battle with these added herbs and spices. Eaten together, turmeric and black pepper are antioxidant superstars. Oregano, parsley, nutmeg, dill and cayenne pepper are just a few other incredible, soup-friendly spices and herbs out there.
Push protein and free up the fat:
If cooking up a hearty stew, sear the meat in a separate pan before adding it to the soup. This strategy automatically prevents needlessly adding all that extra fat into your soup. Keep it balanced and flavorful by cooking your vegetables in a broth bath instead of sautéing in oil before adding to soup.
Load up on nutrients:
Nutrient-dense but low in calories, vegetables keep you full without over-eating. They also add a two-fold benefit to soup. Adding extra veggies to your soup increases your fiber and nutrient intake, plus the antioxidant content of many vegetables increases after cooking. Our favorites for soup include boiled carrots and zucchini for carotenoids and vitamin C; add tomatoes for lycopene. Broccoli, cabbage and cauliflower provide extra cancer-fighting indole while mushrooms deliver vitamin D and ergothioneine, a uniquely stable antioxidant.
There are many ways to amp up the flavor and nutrition profile of soups. Keep this information handy while whipping up your next batch. Find satisfying, skinny soup recipes at www.ffactor.com
For more tips on healthy eating, drinking and losing weight, and for delicious high fiber meal plans and recipes, check out my latest book,The Miracle Carb Diet: Make Calories and Fat Disappear – with Fiber!