This Olympic marathoner refuses to count calories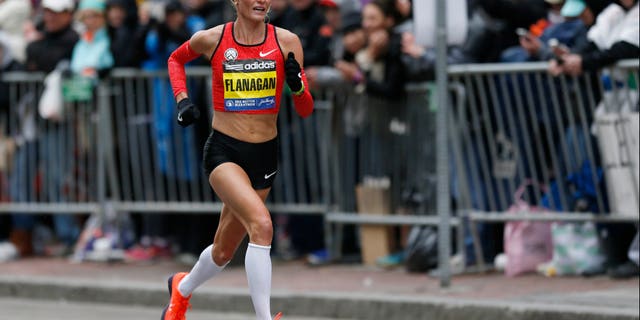 Marathon runner Shalane Flanagan competes in a sport that's all about numbers: the amount of miles logged each day and week, splits along the marathon course, world records and personal best times.
But there's one thing she doesn't count: calories.
The 5-foot-5, 105-pound Flanagan, maintains her trim race weight by avoiding processed foods and sugar, and loading up on fresh, wholesome fare.
"People get caught up in the latest diet trend and obsess over calories, carbs and protein, which leads to imbalanced eating," Flanagan, 35, tells The Post over e-mail as she prepares to compete in the Olympic marathon on Sunday. "Many people are out of touch with their own hunger signals."
Flanagan, who is based in Portland, Ore., wasn't always so at peace with what she eats.
"In the past I would feel a burden with my 'diet,'" she says. "I worried about whether I was eating the right foods and how it would effect my performance."
Click for more from the New York Post.