Texas woman claims she was fired after cancer diagnosis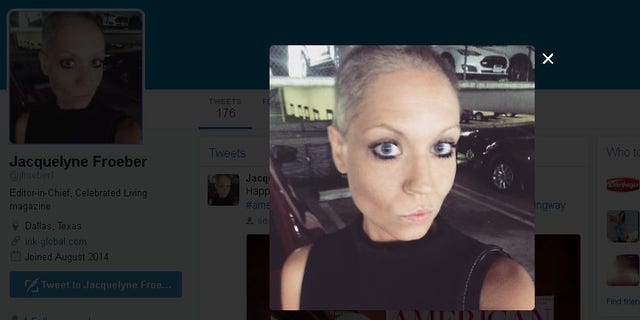 Jacquelyne Froeber moved from Iowa to Texas last year for a "dream opportunity" — senior editor for two American Airlines in-flight magazines. But all that changed in May when she was diagnosed with breast cancer at just 33 years old.
"I was recruited from Des Moines to be the editor-in-chief of Celebrated Living and also the senior editor for American Way," Froeber said. "The opportunity to come to Dallas and be a part of this brand and its voice was so exciting for anyone like me in a creative job. It was a dream job, to be able to start something from the bottom up and give it a voice and make it as great as you possibly can. It was a dream opportunity."
Froeber, now 34, claims discrimination dashed that dream, according to a complaint she filed last month with the Texas Workforce Commission's Civil Rights Division, alleging London-based Ink Publishing Corp. told her she had to reapply for her position at a new office in Miami just six days after the company learned she had cancer.
Click for more from the New York Post.