Texas police officer, wife plead for bone marrow donor for daughter with rare condition
A "vibrant" 9-year-old girl's life was turned on its head last week when she learned that she has a rare, potentially fatal condition that will require a bone marrow transplant to better her chances of survival.
Camryn Anderson, a student at Riojas Elementary School in Pflugerville, Texas, was recently diagnosed with aplastic anemia, a rare condition that "occurs when your body stops producing enough new blood cells," according to the Mayo Clinic, which added that aplastic anemia "leaves you feeling fatigued and with a higher risk of infections and uncontrolled bleeding."
Each year, roughly 600 to 900 people in the U.S. are diagnosed with aplastic anemia, according to The Aplastic Anemia and MDS International Foundation.
HOSPITAL OUTBREAK LINKED TO EYE EXAM KILLED NEWBORN, FAMILY'S LAWSUIT CLAIMS
Sgt. Kurk Anderson, of the Pflugerville Police Department, announced tearfully at news conference on Thursday that his daughter was told she has about a year to live if she doesn't receive a bone marrow transplant.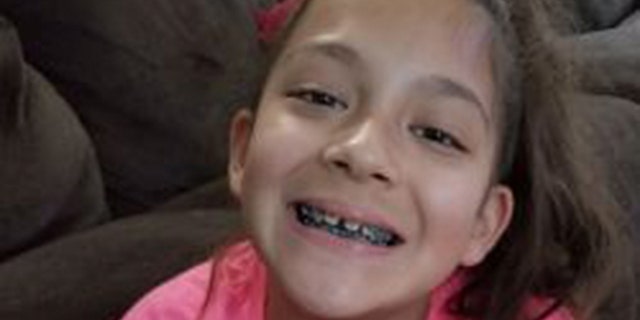 "He is a rock in this household. I've never seen him break down until this moment; he's not the type that cries," Kimberly Anderson, Camryn's mother, told Fox News of her husband's reaction at the news conference, adding that the event served as a way to raise awareness about the condition, as well as a plea for community members to register as bone marrow donors.
At the beginning of the summer, Kimberly noticed that her daughter "started having nose bleeds that just wouldn't stop," she wrote on a GoFundMe page that has been created to help the family with medical expenses. She also noticed that Camryn would wake up with unexplained bruises that would take weeks to heal.
"It wasn't weird to me that she would have bruising; she is an active child, always on her bike or wanting to be outside," Kimberly said.
But when a bruise that was "purple and visible everyday" refused to fully heal, Kimberly knew it was time to take her daughter to a doctor, thinking it was the result of a potential vitamin deficiency. (The 9-year-old is a "picky eater," she said.)
Unfortunately, a series of blood work and other tests would later confirm that Camryn's nose bleeds and unexplained bruising were both signs of something far more serious.
"It was something that I never expected," Kimberly said through tears.
"Even though she knows what she's going through, she's still my happy Camryn."
After receiving the blood test results, doctors urged the Andersons to take Camryn out of school for her own safety.
"She was at risk of bleeding out if she were to be hit or cut because her platelets were so low," Kimberly said, noting that her daughter's platelet and red blood cell count was steadily declining.
Camryn was then admitted to the hospital, where she was given a blood and platelet transfusion and later underwent a bone marrow biopsy.
"Why did I miss this? Why Camryn? Why didn't I take this more seriously?" Kimberly said, her voice shaking as she searched for a way to discern her daughter's unexpected battle with aplastic anemia.
"I would wish this upon no one," she added. "I just want to my children to be healthy."
Camryn's 11-year-old brother is currently her best hope, with a 25 percent chance of matching. Though he was tested, the results won't be available for another two weeks, she said.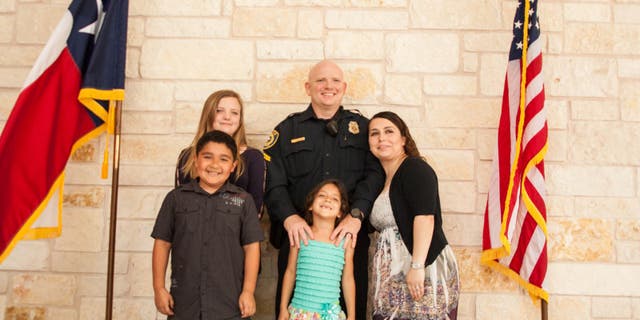 As the family grapples with accepting the young girl's condition, Kimberly also worries about the looming medical expenses. Camryn will likely be treated in Houston or Dallas, where Kimberly said more resources are available to treat aplastic anemia.
FLORIDA PASTOR'S WIFE DIES FROM FLU-RELATED COMPLICATIONS, FAMILY SAYS
For now, Camyn is at home, spending each day with her mother doing what most 9-year-old girls love best: hair and makeup, arts and crafts and getting messy with slime.
"Camryn is the biggest thing that gives me comfort; she is amazing," Kimberly said, adding that her daughter often tells her that she "shouldn't feel sad."
"That's how she is, she wants everybody to be happy. That's been her personality since birth," she said. "Even though she knows what she's going through, she's still my happy Camryn. I wish I was more like her."