Texas community rallies around local cop's ailing 2-week-old daughter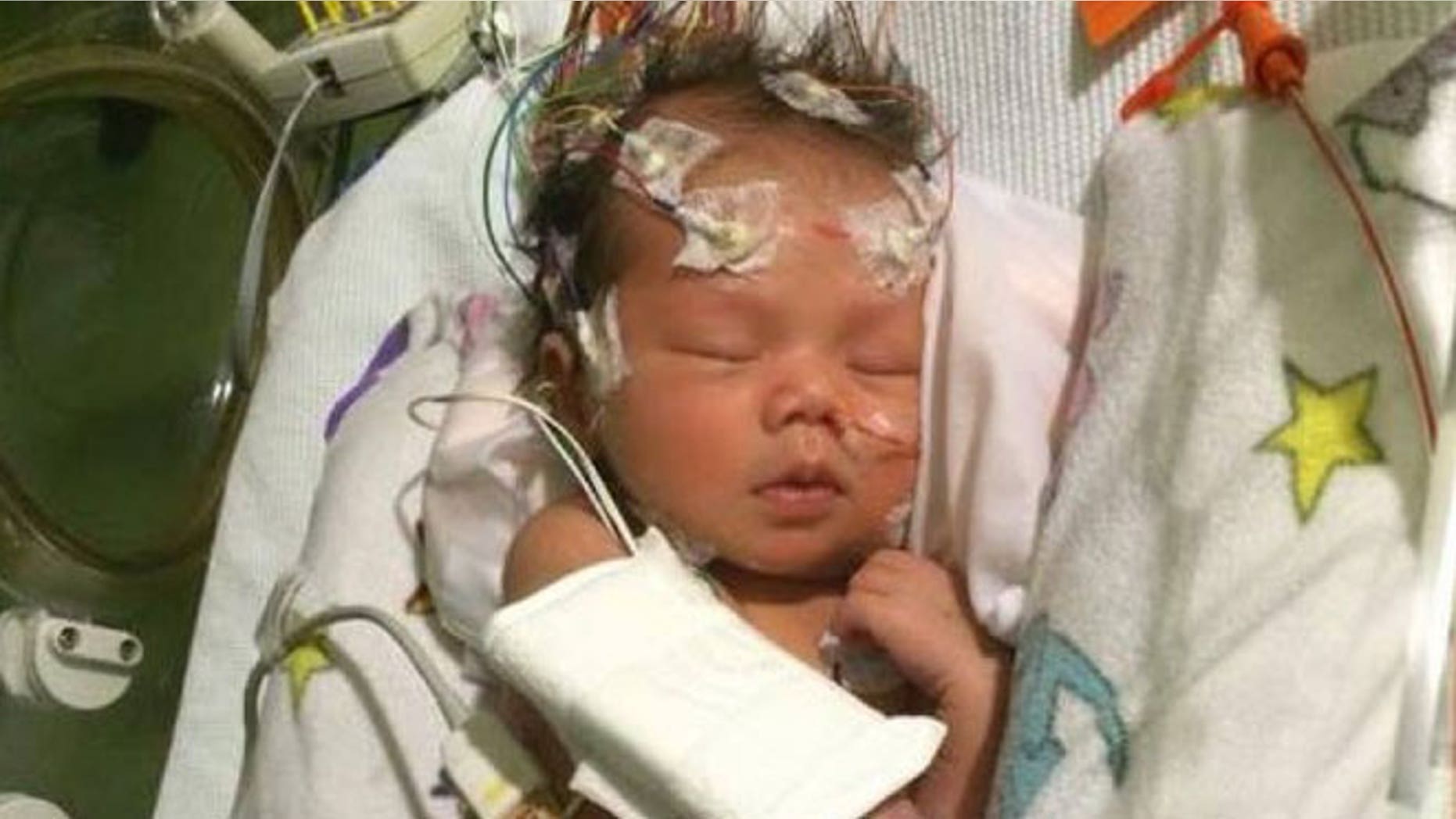 As a Texas couple waits for doctors to pinpoint what may be causing their newborn daughter's strokes and seizures, their community is rallying behind them by raising money for the little girl's medical expenses, Fox4News.com reported.
In only two days, friends, family and strangers of the Fort Worth, Texas, family raised more than $5,000 for a GoFundMe account created Monday by the father's brother Cody Magallon. As of early Thursday morning, the account had surpassed $15,000, the fundraiser's goal.
Jayme and Brandon Magallon, parents to the ailing 2-week-old girl, Annalynne, told Fox4news.com that they didn't expect such a massive outpouring of support. Brandon, who has dedicated his life to helping others as a police officer in the city, said, "Never would I have known that it would go this far."
"Even friends of officers or family officers— they're all coming together, and donating and sharing," he told the news station.
Cody told fox4news.com he created the fundraiser to help lighten the load for his brother and sister-in-law.
"Whenever all this happened, I was thinking, 'What can I do to eliminate one of their problems?'" Cody said, "because I know they already have a lot on their plate."
Jayme and Brandon said what's most surprising about their community's effort is that, in addition to friends and family, strangers have also stepped forward and donated to the cause.
According to fox4news.com, baby Annalynne is stable, and her strokes and seizures have subsided  for the time being. Doctors at Cook Children's Medical Center, where she is being treated, are still trying to figure out what may have caused them.
"Just one thing after another," Jayme, Annalynne's mother, told the station. "We thought that she would just be here for a quick little visit and that everything would be OK, and we were told she had to be here a couple days, and then a couple weeks and then, now, a long time."
Fox4News.com | Dallas-Fort Worth News, Weather, Sports
Click for more from the Magallons' GoFundMe page.