Test aids prostate cancer treatment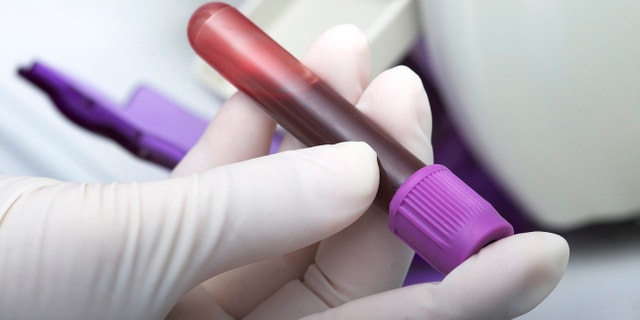 Genomic Health Inc. has struck a deal to commercialize a new blood test that can help advanced prostate cancer patients decide whether to try costly new-generation drugs or rely on much cheaper traditional chemotherapy to improve their chances for survival.
The test, developed by closely held Epic Sciences Inc., San Diego, detects a mutation associated with a poor response to two new drugs, Xtandi from Medivation Inc. and Astellas Pharma Inc. of Japan, and Zytiga from Johnson & Johnson.
The two blockbuster drugs have significantly extended survival for many patients with advanced prostate cancer. But in a study published last month, patients who tested positive for the anomaly—a variant of the androgen receptor called AR-V7—lived substantially longer if they were treated with chemotherapy than those given the two new drugs. The receptor is the target of the new drugs.
"If AR-V7 was present, the patients didn't respond to the [new] agents," said Howard Scher, chief of genitourinary oncology at Memorial Sloan-Kettering Cancer Center, New York. "They progressed more quickly and they didn't live as long" as those treated with chemo. Dr. Scher is lead author of the study, which was published online by the journal JAMA Oncology.
The findings suggest that patients with the variant can improve their survival chances while avoiding use of the more-costly therapies. Xtandi is priced at more than $10,000 a month while Zytiga lists at about $8,600. Docetaxel and cabazitaxel, the standard so-called taxane chemotherapies for advanced prostate cancer, cost several hundred dollars a month, researchers said.

"You get both improved clinical outcome and economic benefits to the health system," said Murali Prahalad, Epic's president and chief executive.
The retrospective study involved 161 men. Researchers said the test needs further validation in larger, prospective randomized trials. The companies believe the recent study, and previous research linking a poor response to the two drugs to the AR-V7 variant, are sufficient validation for clinical use, said Phil Febbo, Genomic Health's chief medical officer. They plan to launch the test early next year while more rigorous studies are under way. The price hasn't been determined.