Suicide rate doubles among children and teens, experts warn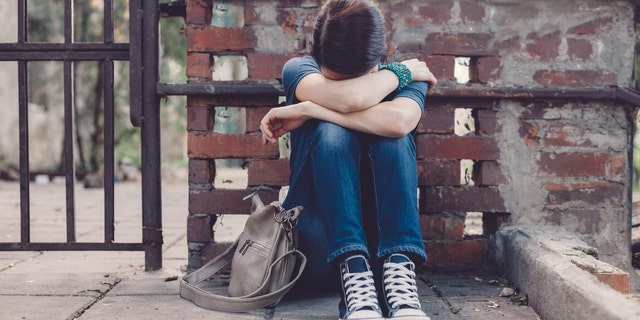 The number of children and teens being admitted to U.S. hospitals for suicidal thoughts or actions is more than double what it was nearly a decade ago, according to a new study. And one expert is now warning that the "alarming trends" could persist if more isn't done to reverse them.

The study, which was presented at the Pediatric Academic Societies Meeting, was based on data from 32 U.S. children's hospitals between 2008-2015. In that period, there were more than 118,000 hospital visits during which children and teens aged 5-17 were admitted "with thoughts of suicide or self-harm."

Researchers suggest that not only did the number of total encounters more than double over the course of the study, there were increases in every age group.
NEW HBO DOCUMENTARY HIGHLIGHTS TRAGEDY OF OPIOID EPIDEMIC

Gregory Plemmons, MD, the lead author of the study and an associate professor of pediatrics at Monroe Carell Jr. Children's Hospital at Vanderbilt, suggests "[r]esearch to understand factors contributing to these alarming trends is urgently needed," adding that increased awareness among staff at children's hospitals should also be a priority.

Plemmons also notes that the findings from his study seem to mirror national statistics published by the Centers for Disease Control and Prevention (CDC). According to a brief compiled by the National Center for Health Statistics, cases of suicide not only increased among adolescents and young adults from 1999-2014, but it was among the leading causes of death for those age groups. The CDC suggests suicide is the third leading cause of death for Americans between the ages of 10 and 24.

CAN THE PAIN MEDICATION KETAMINE ALSO RELIEVE DEPRESSION?
If you or someone you know is suffering from depression or suicidal thoughts, help is available 24 hours a day, 7 days a week at 1-800-273-TALK (8255). For more information on prevention and ways to deal with youths who might be depressed, click here.