'Suicide Forest' once again in the news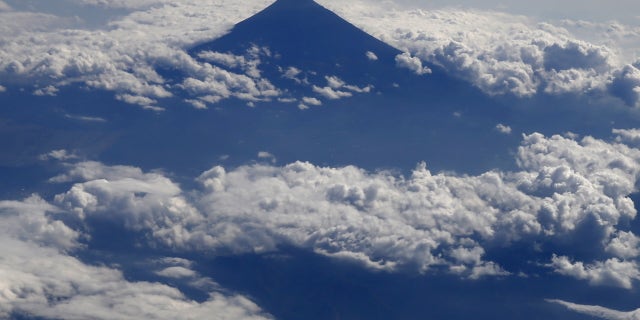 Shoes are piled neatly by the entrance, cars are abandoned in a square nearby, and bodies can be found hanging within. Long a subject of public fascination, Japan's "suicide forest" is now the inspiration for a new horror film—and gets a fresh look from Australia's News Network.
At the foot of Mount Fuji, Aokigahara Forest is 35 square miles of quiet wood with icy caverns and dense foliage. It also has a sign outside: "Your life is a precious gift from your parents," it reads.
"Please think about your parents, siblings and children. Don't keep it to yourself. Talk about your troubles." Yes, in a country plagued by high suicide rates, Aokigahara Forest is one place people go to end it all.
Why isn't clear, but authorities are using 24/7 security cameras and foot patrols to stop possible suicides, and a nearby cafe owner once said he was on the lookout for possible suicide cases.
"If I see someone on their own, I will go and talk to them," he told the Japan Times in 2011. "After a few basic questions, it's usually not so difficult to tell which ones might be here on a suicide mission." Suicide was already the leading cause of death for Japanese men ages 20 to 44 when a tsunami struck the island nation on March 11, 2011—and the suicide rate went up thanks to a mix of grief, shock, and survivor's guilt, officials said.
What's more, experts say, suicide has almost never been forbidden in Japan and is even glorified. Perhaps the new film The Forest will intensify that romantic view? "We all have inner demons and regrets," star Natalie Dormer tells RTE.
"[The film is about ] the idea that you could go to a place where the things you're most scared of, or dislike most about yourself, manifest themselves and the forest reflects it back to you." (In the US, a recent suicide illustrated the pressure on top chefs.)
This article originally appeared on Newser: 'Suicide Forest' Gets Another Look
More From Newser