Study: On the days we exercise more, we drink more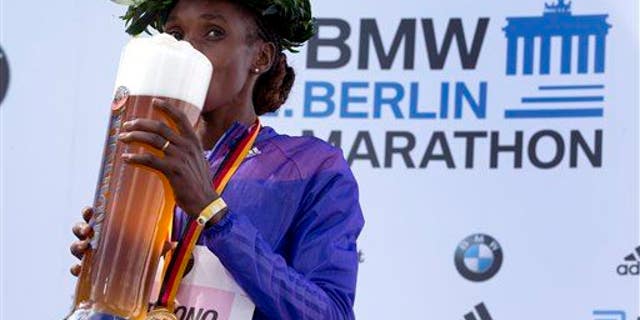 If you ever crave a beer after sweating it out on the trail or at the gym, you're not alone. Two new studies suggest that there's a link between exercise and drinking, and that it "could be a good thing," reports the New York Times.
What's more, neither study showed that exercise incites heavy drinking (defined as four or more drinks for a woman, five or more for a man). In one study, researchers at Pennsylvania State University report in the journal Health Psychology an "unequivocal correlation," as the Times puts it, between exercising and then drinking, most notably when the workout was particularly strenuous.
As the authors found, "People drank more than usual on the same days that they engaged in more [physical activity] than usual." In the other study out of the University of Houston, researchers report in the journal Frontiers in Psychiatry that the brains of lab rodents tend to respond very similarly, though not identically, to exercise and alcohol—and that the neurological high is markedly stronger when both activities are performed instead of just one.
It's possible, one researcher posits, that by drinking after a workout we're subconsciously seeking to extend the euphoria of the workout. And the authors of the first study observe that while exercise "has intuitive appeal as an alternative activity" for drinking, "the literature does not support this approach as a universal, primary prevention strategy." Meanwhile, drinking during the daytime is on the rise, reports the Telegraph.
(One study has found that moderate drinking is associated with longer life expectancy.)
This article originally appeared on Newser: Exercise Seems to Influence When, How Much We Drink
More From Newser