Study analyzes effect of repeated head trauma in professional fighters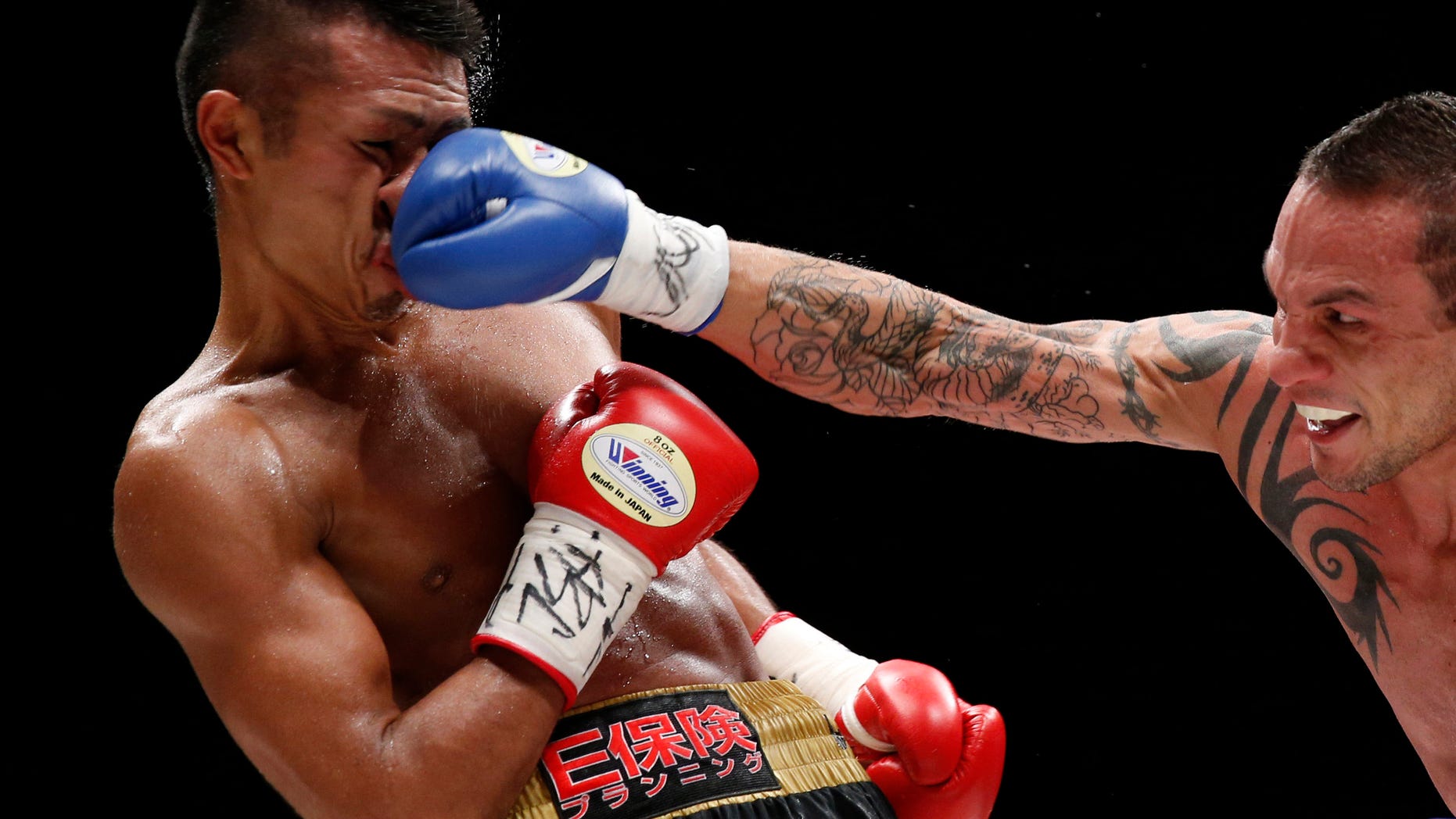 For professional fighters, delivering the coveted knock-out punch could mean automatic victory, but for their opponent it could mean a future full of neurological trouble. A team of researchers analyzing the effects of repeated head trauma in professional fighters is aiming to determine what that trouble may be and how to detect signs of it right away.
"There seems to be a relationship between change in brain function and structures as it relates to the dose of fighting," lead researcher Dr. Jay Alberts, director of the Cleveland Clinic Concussion Center, told FoxNews.com.
The study, which began in 2011, has enrolled close to 500 volunteers who are active and former professional fighters, and is focused on developing methods to detect the earliest and most subtle signs of brain injury in fighters exposed to head trauma.
Researchers are using MRI technology and cognitive testing to analyze changes in brain volume, structure and function. Throughout the study course, they are also assessing the participants' brain health.
"You think about this from a cognitive perspective, and there is a lot of different things we're looking for," Alberts said. He compared it to a stoplight changing colors, and said researchers are measuring how long it takes for a person with a possible brain injury to register and react to the changing color.
Forrest Petz, who began his career in MMA before joining UFC and then retiring in 2014 at 38, can recall two specific incidents that resulted in head trauma and only one that led to a concussion diagnosis.
"I had a fight in October 2007. After the fight was over, I sat and I didn't remember the fight," Petz told FoxNews.com. "I had temporary amnesia, I was asking my coaches why I was there and they would tell me, and I would ask them again why I was there," he said.
Petz was diagnosed with a concussion, but symptoms lasted only about 20 minutes, and subsequent CT scans came back negative. In a separate incident, Petz can remember a particularly hard sparring session, where he believes he suffered another head trauma but was not diagnosed.
Petz, who is now a corrections officer in Ohio, is participating in the study in hopes that the findings may help other athletes who have suffered from head trauma. While brain health is not something that he is particularly worried about since he hasn't suffered any symptoms since the initial injuries, it is something he remains aware of.
"There's the part in the back of your mind that's 'What if?'" he said. "It's not like I didn't take a lot of sub-concussion blows that can also cause damage long-term so it's in the back of my head," he said.
Still, Petz believes it's in the nature of the sport, and that risking head trauma simply comes with the territory.
"I don't think there's anything you can do to change it. It's the cost of doing business. If you want to be a professional fighter, you kind of have to put yourself in the line of fire here," he told FoxNews.com.
"The only thing I would say is rest in between fights, don't take too many fights too close together," Petz said. The father of two further explained that spacing fights out is not a new concept in the sport, as fighters and coaches want to put themselves in the best position to win.
"But now it's become evident that in the long-term, the stakes are a little bit higher than we previously thought," he said.
A 2014 study published in the American Journal of Sports Medicine found that the rate of serious head injuries among professional mixed martial arts competitors is potentially twice than that of professional football players. The team investigated by watching video recordings of 844 professional mixed martial arts matches sponsored by the Ultimate Fighting Championship. They found players suffered a knockout in 12.7 percent of matches, and that a technical knockout took place about 19 percent of the time . The comparable concussion rates for boxing and kickboxing are 4.9 and 1.9 per 100 exposures.
Alberts said that for athletes participating in the Cleveland Clinic study, if their results signal neurological disease they can be recommended for clinical trials for neurological patients. There are also rehabilitation programs and exercises that they can be prescribed.
"Our hope is by the end of the study, we will be able to use this information to better prevent permanent brain injury," Alberts said. "The research completed in this study could have the potential to lead to better development of protective equipment across sports."