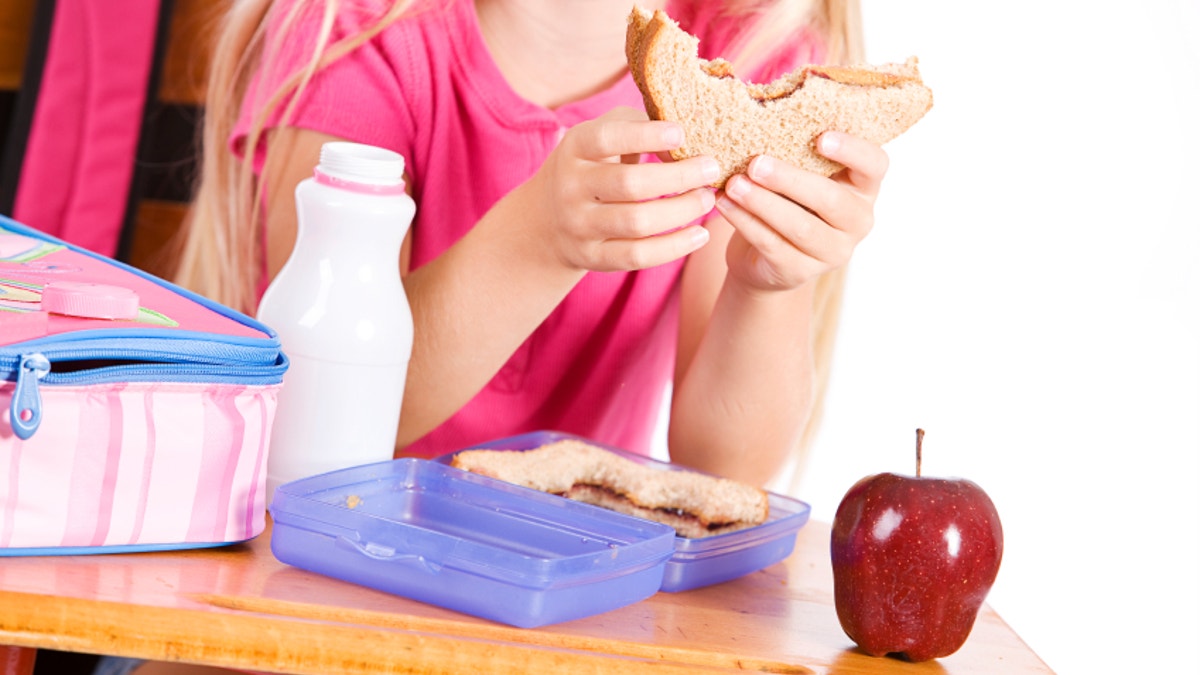 One of the nation's largest food service companies is making a series of changes in support of Michelle Obama's anti-childhood obesity initiative.
Sodexo says it will add more nutritious options to its vending and K-12 lunchroom programs. It will also offer a healthier children's meal at museums, aquariums and other recreational venues it serves. The company also wants to distribute millions more free breakfasts in the elementary and secondary schools where it serves such meals.
Some of the changes could be in place as soon as next year.
The company reaches 15 million consumers a day in more than 9,000 locations nationwide, Sodexo CEO George Chavel said Wednesday.
The changes will affect children, as well as the adults who act as role models, he said.
"We want healthy choices to become second nature to all these kids we're serving," said Chavel, who spoke to The Associated Press before the company's formal announcement, which was expected Thursday at a health summit being held in Washington.
The White House welcomed Sodexo's commitment, noting that the company serves "an extraordinary number of people" in a variety of venues.
Sodexo is the first major food service company, outside of restaurant chains, that is pledging to serve more nutritious food, said Sam Kass, a White House chef and executive director of "Let's Move," the first lady's 4-year-old effort against childhood obesity.
"This is yet another indication that these healthier choices and these healthier decisions are becoming the new norm across the country," Kass said in an interview.
Mrs. Obama was scheduled to deliver the keynote address at the health summit on Friday.
Sodexo, Inc., which is headquartered in Gaithersburg, Md., will work with the nonprofit Partnership for a Healthier America to meet its goals, which include:
- Providing a healthier kids' meal, including a fruit or a vegetable and water or low-fat milk, at museums and other cultural destinations by 2015.
- Redesigning or rearranging lunchrooms in its K-12 accounts, by 2016, to encourage kids to choose healthier foods.
- Putting in place a healthy dining program at cafes in industry, government and campus settings by 2017.
- Improving the quality of food served in hospitals and vending machines by 2018.
- Serving an additional 17 million free breakfasts in elementary and secondary schools by 2018. The company served 60 million such meals last year.
The Partnership for a Healthier America was created in conjunction with Mrs. Obama's initiative and works with businesses to hold them accountable for the commitments they make to improve the health of Americans. The organization so far has more than 60 commitments from companies of all sizes, said Larry Soler, its CEO.
A progress report the partnership released Wednesday found that more than 45 million people, including 5 million kids, have in some way been touched by these partnership commitments.
"We want every parent, every child, every family to have the healthy choice be the easy choice throughout the day, wherever they are," Soler said in an interview.