Skin cancer patients face deadly risk using 'black salve' home remedy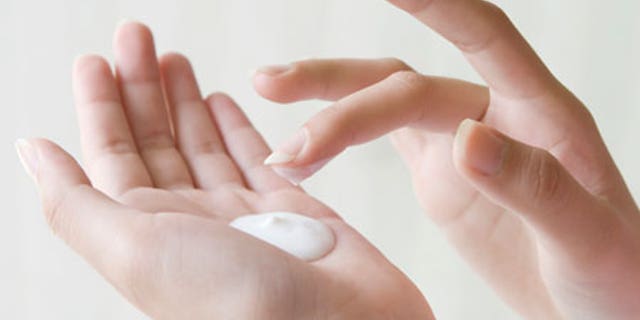 People who fear they have skin cancer, or know it, and decide to try an unapproved product called "black salve" may face infection, scarring and worse cancer outcomes, doctors warn.
Utah researchers surveyed black salve users and found that most did not talk to a doctor before trying the product - which is on a U.S. Food and Drug Administration list of "fake 'cancer cures' consumers should avoid" - nor were they aware of its harmful effects.
Black salve refers to products containing zinc chloride and sanguinarine, both corrosive ingredients that can severely damage skin, the study team writes in the Journal of the American Academy of Dermatology.
The salve is widely available online, touted as a way to eliminate skin cancers. It does scour off top layers of skin, giving the appearance that a lesion is gone. But, the authors explain, cancer remaining deeper in the skin may go unseen, and undiagnosed, until it becomes more advanced and potentially even life threatening.
"People who use black salve are largely unaware of how serious the side effects of black salve can be, and over-estimate how precise or effective it can be in treating their problem," said senior author Dr. Mark Eliason of the University of Utah in Salt Lake City, by email.
His team surveyed 340 adults attending primary care and dermatology clinics in Utah to gauge perceptions of black salve. Twenty-three people said they'd used black salve to treat potential skin cancer, and the researchers later did follow-up interviews with most of them.
Seventeen of the 23 said they hadn't talked to a dermatologist before trying the product and relied instead on the experiences of friends or family.
Seven patients said they used black salve on a cancerous lesion, four used it on a "precancer" and seven used it on benign growths like warts and skin tags.
More than half said their lesion had not been evaluated by a doctor.
Thirteen people had a personal history of skin cancer, and 11 said the result of using black salve was that the lesion was still present or a scar was present. Nonetheless, more than half of users said they were likely to recommend black salve to others.
Seventeen users said they were not aware of the possible side effects, including infection, scarring and disfigurement, before using black salve.
The most common reason patients gave for using black salve was to avoid surgery, and specifically the pain, scarring and costs of surgery that might not work.
Half of the interviewees brought up issues with talking to their doctors about black salve, including fear of being judged and the doctors not wanting to answer questions about the product.
"Instead of using black salve, we hope that people will talk with their doctors about their concerns," Eliason said. "If a patient feels like a doctor is not approachable or unable to explain the rationale for a treatment, getting a second opinion from another licensed medical professional is the best next course of action."
Lynne McFarland, a researcher at the U.S. Department of Veterans Affairs, noted that patients often turn to friends or internet sources for information and may not get valid medical advice.
McFarland, who was not involved in the study, recommended using the websites of the National Cancer Institute (1.usa.gov/27AFBV7) and National Library of Medicine (1.usa.gov/1TkhYGt) to find information about medical topics.
She also points out that many patients are afraid of the scarring that can result from surgery, but black salve is not a solution. "The scarring by these uncontrolled skin products can be severe and disfiguring. This is not a minor issue," McFarland said by email.
"Nobody likes surgery, but you can die if you allow skin cancer to spread," McFarland added.
"Patients need to voice their concerns clearly, and doctors and other health providers must do a better job listening supportively and explaining clearly their reasoning for treatment. Doing so can lead to an abandonment of this harmful, unproven therapy," Eliason said.