Sickened Marine recruit sues boot camp's food vendor claiming medical condition led to discharge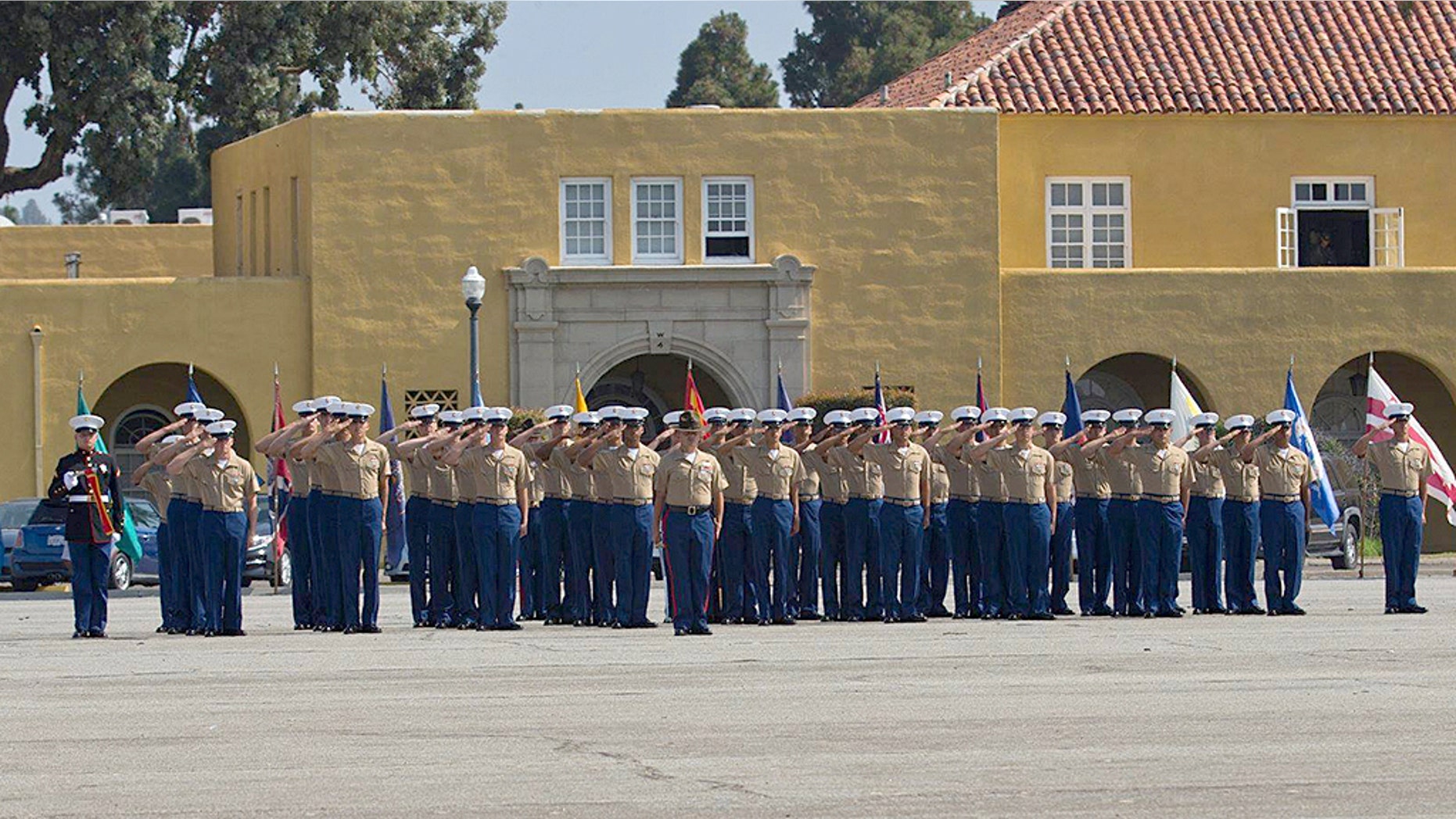 A former Marine recruit filed a lawsuit on Monday against the food vendor for the Marine Corps boot camp in San Diego, claiming he developed medical complications stemming from an E.coli infection that led to the end of his military career.
Vincent Grano, 19, filed a lawsuit against Sodexo, Inc. after he and 29 Marine recruits were hospitalized in October when they were sickened by E.coli at Marine Corps Recruit Depot and Camp Pendleton, the San Diego Union-Tribune reported. According to his lawyers, Grano now suffers from permanent brain and kidney damage due to complications linked to the E.coli infection.
Grano had contracted E.coli which led to him being diagnosed with Hemolytic Uremic Syndrome, a complication that about 10 percent of people develop after being infected with food-borne illness. The former Marine recruit suffered kidney failure and seizures, ultimately leading to his discharge from the Marines, the complaint stated.
PARASITE SCARE SPARKS RECALL FOR SALADS, WRAPS SOLD AT TRADER JOE'S, WALGREENS
Grano is one of the dozens of recruits who were sickened by the E.coli bacteria in October. Marine Corps officials announced an investigation is being conducted after more than 300 recruits reported falling ill.
At least 62 people contracted E.coli after eating undercooked ground beef, the Centers for Disease Control reported. Another 120 cases were also believed to be linked to the E.coli outbreak.
Though officials did not immediately provide the source of the outbreak, the CDC believes it came from undercooked beef.
Grano's lawyers also said the 19-year-old only ate food provided by Sodexo in the 10 days leading up to his E.coli infection.
The lawsuit accuses the food company of violating state and local food regulations and failing to have workers who knew how to properly prepare food.
Grano is seeking "just compensation in a fair and reasonable amount for the damages," including hospital bills, Stars and Stripes reported.