Shock treatment may improve erectile dysfunction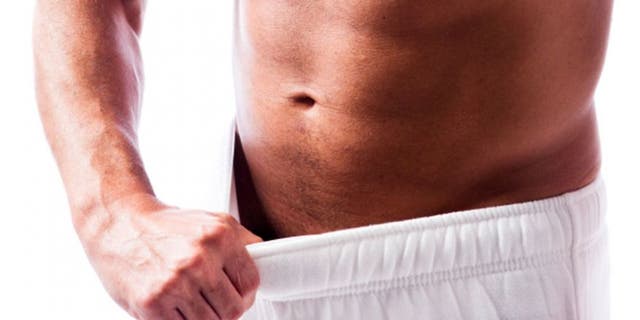 An experimental therapy known as low-intensity shock wave treatment might improve erectile dysfunction, particularly for men with only mild to moderate sexual difficulties, a research review suggests.
Like popular medications for erectile dysfunction, low-intensity shock wave treatment focuses on the main cause of the problem, which is insufficient blood flow to the penis that makes it difficult to get and maintain an erection. Unlike these pills, however shock wave therapy isn't approved to treat erectile dysfunction in the U.S.
While the long-term risks and benefits of shock treatment are still unknown, and more studies are needed to determine the best dosage, the therapy may offer an alternative to men who can't take Viagra or didn't get the results they wanted from a pill, said senior study author Dr. Tom Lue of the University of California, San Francisco.
"Basic research and clinical trials suggest that low-energy shock wave therapy can improve penile blood circulation and thus may be helpful in men with erectile dysfunction secondary to penile vascular insufficiency," Lue said by email.
Shock wave therapy is still an experimental treatment for erectile dysfunction, and most of the studies to date have been done in small animals that have similar but not identical mechanisms for erections, noted Dr. Joao Paulo Zambon, a urology researcher at Wake Forest University in Winston-Salem, North Carolina, who wasn't involved in the research review.
"Potentially, it can restore the erectile function, but the exact mechanism is still unclear," Zambon said by email.
Researchers examined data from 14 previously published studies including 833 patients from 2005 to 2015. The studies relied on men to report whether they experienced an improvement in sexual function, and they had a variety of experimental designs, doses of shock therapy and treatment durations.
Half of the studies had participants randomly assigned to receive shock therapy, though some results in this subset of trials may not be reliable because patients and doctors knew whether participants were given shock therapy or not.
Some individual studies didn't show that low-intensity shock therapy improved erectile function, researchers report in European Urology.
A pooled analysis of results from just the studies that randomly assigned patients to receive the treatment did suggest it could significantly improve sexual function. On average, erectile function was twice as good after this intervention than it was before.
Most of the men in these studies had erectile dysfunction due to impaired blood flow to the penis, and not because of other health problems like neurological or psychological issues that can also impact sexual performance.
These results suggest that the therapy may not be a panacea for every man experiencing sexual difficulties, said Dr. Noam Kitrey, a sexual health and urology researcher at Sheba Medical Center in Tel-Hashomer, Israel.
It may only be a good choice for men with erectile dysfunction caused by vascular problems, Kitrey, who wasn't involved in the study, added by email.
"There is no scientific evidence to support shock wave therapy for patients with other causes of erectile dysfunction - neurological problems, psychological erectile dysfunction, or patients after major pelvic surgery such as a radical prostatectomy or pelvic irradiation," Kitrey said.
SOURCE: http://bit.ly/29cXww3 European Urology, online June 16, 2016.