More screening could help catch, treat depression in kids with diabetes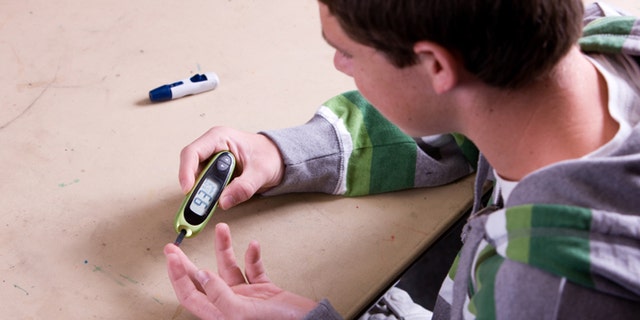 Symptoms of depression are common for kids with diabetes, but they often go undiagnosed or untreated, according to a U.S. study.
There are many reasons that depression is more common for young people with diabetes than for other kids, said lead author Dr. Janet Silverstein of the University of Florida in Gainesville.
"These issues become more obvious in youth who are adolescents, when peers are the most important people in your life," Silverstein told Reuters Health by phone. "You don't want to be different, and diabetes is a difficult disease, you have to check blood sugar, give insulin injections," which can make kids feel "different," she said.
Teens with diabetes can feel like they are the only ones with these problems, and feel isolated, she said.
Depression has also been linked to poorer adherence to a treatment regimens and diabetes management, Silverstein noted.
The researchers, part of a Pediatric Diabetes Consortium that receives funding from Novo Nordisk and other makers of diabetes medications, wanted to see how common depression symptoms are among youth with diabetes and how often kids with signs of depression get diagnosed and treated for it.
They analyzed the results of short depression questionnaires filled out by 261 youth with type 1 diabetes and 339 with type 2 diabetes, all aged 10 to 17.
Based on those responses, 13 percent of kids with type 1 diabetes and 22 percent of those with type 2 had symptoms of depression. But only 4 percent of kids with type 1 and 9 percent of those with type 2 diabetes had been treated by a therapist over the previous year.
Of the kids with depression symptoms, only 15 percent had been formally diagnosed with depression in the previous year.
Neither age, nor sex, ethnicity, duration of diabetes or parent education levels were tied to the risk of depressive symptoms, according to the results in Diabetes Care.
But obesity and lower family income did increase the risk of depressive symptoms for kids with type 1 diabetes, the researchers found.
Almost a quarter of kids with type 2 diabetes had depressive symptoms, a surprisingly high number, Silverstein said.
"In type 2 diabetes you have the added issue that most of the children or adolescents with it are overweight or obese," Silverstein said. "Obesity in and of itself is related to a higher rate of depression, poor self esteem, teasing and bullying."
"There's not an easy way to identify depressive symptoms, it's difficult enough when youth are overtly depressed and if they have subclinical depression it's really difficult," she said.
Both parents and doctors need to be aware of the signs of depression, like deteriorating schoolwork, diminishing friend groups or appearing withdrawn, she said.
"Creating more awareness of clinical reality as reported in the article is a first and important step," said Janina Karres of the Pediatrics Office at the European Medicines Agency in London, who was not part of the new study.
The American Diabetes Association recommends annual depression screening of youth age 10 and up with diabetes, Karres noted.
"It would be interesting to understand the reasons why pediatric diabetes centers do not carry out these routine screenings in youth with (diabetes)," she said.