Regulators flag second potential carcinogen in China-made heart drug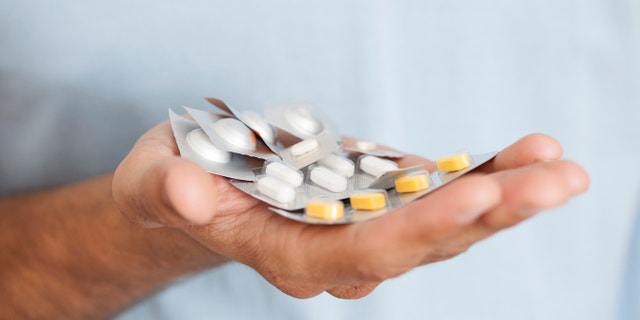 European and North American regulators have said they are examining a second potentially cancer-causing substance in a commonly-used blood pressure drug made by Chinese firm Zhejiang Huahai Pharmaceuticals.
Statements from health regulators in the EU, United States and Canada add to concerns flagged earlier this year when the drug, valsartan, was found to contain traces of N-nitrosodimethylamine (NDMA), a probable human carcinogen, due to a production change in 2012.
The findings have already prompted recalls in more than 50 countries, affecting several Chinese and Indian companies.
3 DIE OF BREAST CANCER AFTER RECIEVING ORGANS FROM SAME DONOR: REPORT
On Thursday, the European Medicines Agency (EMA) said a similar impurity had been detected in products produced before 2012.
"In addition to NDMA, EMA is assessing the impact of a related substance, N-nitrosodiethylamine (NDEA), which has been detected in valsartan made by Zhejiang Huahai using its previous manufacturing process before changes were introduced in 2012," it said in a statement.
"Data on levels of NDEA are currently very limited, and EMA will provide further information on whether its presence impacts the risk assessment once more information becomes available."
The watchdog also said further risk assessment had confirmed that the life-time risk of cancer from exposure to levels of NDMA detected in valsartan was considered low.
A Torrent Pharmaceuticals representative declined to comment.