Regular stretching may boost fitness of those who can't exercise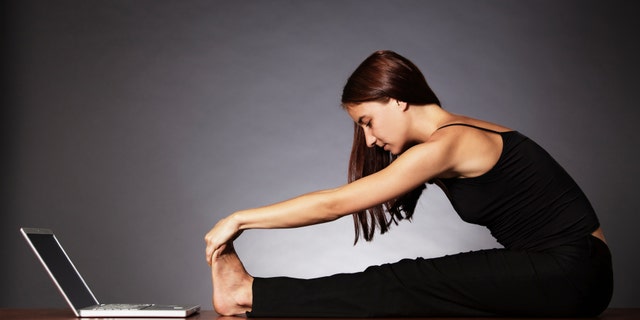 Regular stretching may help to boost cardiovascular fitness in people who are unable to exercise due to surgery or poor health, according to a small study in the American Journal of Physical Medicine & Rehabilitation.
A single 40-minute session of static, whole-body stretching significantly improved arterial function in the upper and lower body for up to an hour in relatively inactive young men, the study found. Repeated stretching may result in long-term arterial changes and be a safe alternative to aerobic exercise, researchers said.
Static stretching refers to slow muscle stretches, which are usually performed in one position and held for several seconds. Recent studies found that static stretching lowered blood pressure and improved blood flow in older patients, but it wasn't known how long these changes lasted, researchers said.
The study, in Japan, involved 26 sedentary men in their early 20s. Arterial function was measured during 10 stretching exercises involving muscle groups in the arms, legs, neck and trunk. Each exercise was performed three times and held for 30 seconds while sitting, standing and lying on the back and stomach.
A noninvasive technique called pulse wave velocity, or PWV, was used to assess the subjects' blood-vessel response. Higher PWV is an indicator of greater arterial stiffness, a risk factor for cardiovascular disease.
PWV was reduced by 3.6 percent in arteries in the arms, legs, hands and feet during the first half-hour but returned to pre-stretching levels after an hour. The reduction in arterial stiffness with aerobic exercise ranges from 6.8 percent to 9.7 percent, the researchers said.
Heart rate varied from an average of 54 beats to 79 beats during stretching, but respiration rates changed only slightly.