Record heat wave kills 33 in Quebec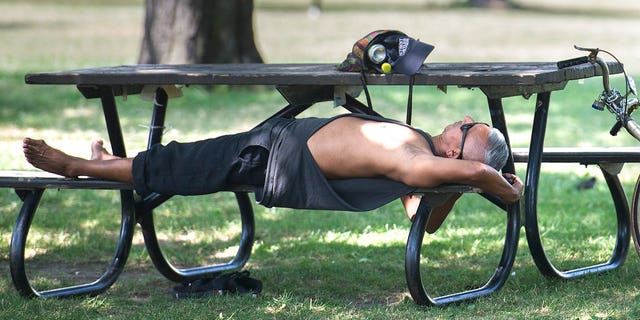 A sweltering heat wave in Quebec this week has killed 33 people, The New York Times reported Thursday.
The alarming number has raised the concern of health officials who have urged residents to exercise caution.
A physician at Montreal's public health agency said the majority were 65 and older with a history of illnesses and health problems.
Public health officials said the disadvantaged have been hit the hardest.
Emergency services in Montreal, which reached 93 degrees on Thursday, have reported an average of 1,200 calls a day.
"It's survival of the fittest," said one customer at a Home Depot, where 20 fights have allegedly broken out between shoppers.
Prime Minister Justin Trudeau tweeted his condolences over the 33 deaths.
"My thoughts are with the loved ones of those who have died in Quebec during this heat wave. The record temperatures are expected to continue in central & eastern Canada, so make sure you know how to protect yourself & your family," he wrote.
Weather forecasts indicate the worse of the heat wave has past, estimating a high of 73 in Montreal on Friday.