Puzzling rise in nearsighted children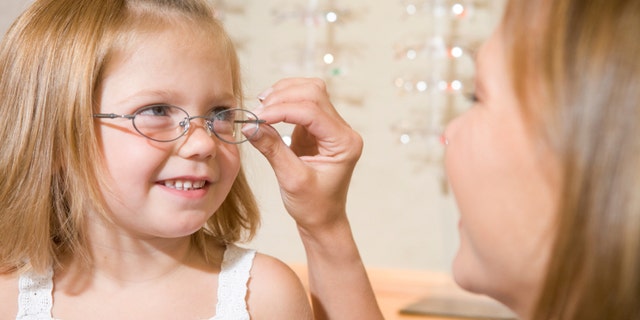 Children in this small southern Chinese city sit and recite their vocabulary words in an experimental cube of a classroom built with translucent walls and ceilings. Sunlight lights up the room from all directions.
The goal of this unusual learning space: to test whether natural, bright light can help prevent nearsightedness, a problem for growing numbers of children, especially in Asia.
With nearsightedness, the eye grows longer, so light doesn't focus the retina as it should, making more distant objects appear blurry.
In the U.S., the rate of nearsightedness in people 12 to 54 years old increased by nearly two-thirds between studies nearly three decades apart ending in 2004, to an estimated 41.6 percent, according to a National Eye Institute study.
In several Asian countries, myopia rates in young people are far higher. A full 80% of 4,798 Beijing teenagers tested as nearsighted in a study published in the journal PLOS One in March. Similar numbers plague teens in Singapore and Taiwan. In one 2012 survey in Seoul, nearly all of the 24,000 teenage males surveyed were nearsighted.
Wei Wang, a professor of public health at Edith Cowan University near Perth, Australia, and one of the authors on the recent Beijing study, says genes combine with one's behavior and environment to cause myopia. However, the fast increase must be due to environmental influences, since genes don't change that quickly, he says.
The World Health Organization helped convened a group of international experts early this year that will review evidence and data on prevention and control of severe myopia. It will release recommendations as soon as this summer, says Silvio Mariotti, senior medical officer and an ophthalmologist at the WHO's Prevention of Blindness program.