Prostate cancer treated more aggressively in the city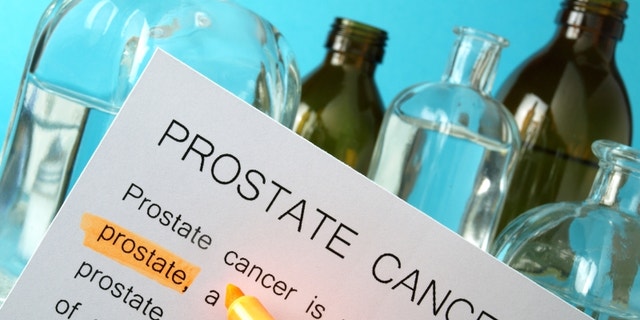 NEWYou can now listen to Fox News articles!
Urban men with localized prostate cancer may be more likely to get surgery or radiation than their rural peers, a U.S. study suggests.
Men had 23 percent higher odds of getting these aggressive treatments when they lived in densely populated U.S. counties than if they resided in rural counties, according to the analysis of cancer registry data for about 138,000 men.
The conservative alternatives - watchful waiting or hormone therapy to shrink tumors without surgery or radiation - were more common in less populated areas, with 22 percent of rural men receiving this type of care compared with 19 percent of their urban counterparts.
"Men in urban areas have access to more physicians in addition to more advanced technology on both the surgical and radiation therapy front," said lead study author Dr. Clint Cary, a urology researcher at the Indiana University School of Medicine in Indianapolis.
"Smaller hospitals in rural areas will likely not be able to fund the expense of robotic surgical equipment, intensely modulated radiation therapy or proton beam radiation centers," Cary added by email.
Many men with early-stage prostate cancer may not need treatment right away, or ever, because these tumors often don't grow fast enough to cause symptoms or prove fatal. Treatment can have side effects such as impotence and incontinence.
In the absence of symptoms or tests that suggest tumors are growing quickly, doctors may advise men to put off immediate treatment and instead get regular screenings to reassess whether the cancer is dangerous enough to warrant intervention.
To see if where men lived influenced treatment, Cary and colleagues examined data on population density for U.S. counties as well as cancer registry records from 2005 to 2008.
Overall, men with biopsy results suggesting a worse prognosis were more likely to receive treatment, as were married men.
Black men, however, had about 30 percent lower odds of receiving aggressive treatment than white men.
Even though the rural men were less likely to get aggressive treatment, lab test results showed they tended to have more advanced cancer than urban residents.
Because their tumors were worse and their treatment was less likely to include surgery or radiation that doctors often use to attack more dangerous malignancies, it's possible at least some rural men were missing out on necessary care, the authors conclude in the Journal of Clinical Oncology. But it's also as possible that some city residents got treatment they didn't need and this contributed to the apparent disparities in care.
One limitation of the study is that researchers were unable to further separate men receiving conservative care into two groups - those getting hormones and those advised to postpone all treatment in favor of active surveillance, the authors note. Hormone therapy is sometimes offered instead of surgery or radiation in a more cautious treatment approach, but it is also provided to some men in addition to more aggressive care.
The researchers also lacked information on other medical conditions that might have influenced the type of cancer care men got.
While it's possible geography or access to specialized oncology centers may contribute to disparities in care, other factors like age, overall health, tumor size, and personal beliefs can also play a role in what treatment options men choose, said Hong Xiao, a researcher at the University of Florida in Gainesville who wasn't involved in the study.
"Benefits (of aggressive treatment) may include better control of prostate cancer and increase disease-specific survival," Xiao said by email.
"It's hard to say whether getting these treatments is definitely better," Xiao added. "It has to be determined on a case-by-case basis."