Prince Harry broadcasts HIV test on Facebook Live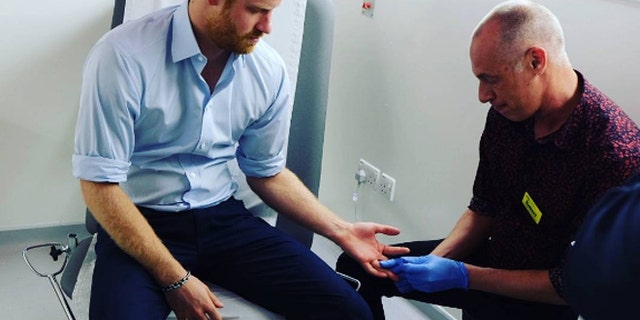 Facebook users were given a front-row seat Thursday as Prince Harry received the results of an HIV test that he took to help raise awareness and destigmatize the issue. The test was featured during a Facebook Live event on the royal family's Facebook page in an effort to show how simple the test is.
"Even being the person I am and knowing the type of people I'm around, I'm still nervous. Which is interesting," Harry told Robert Palmer, a psycho-sexual counselor who administered the test.
Harry underwent a finger-prick test at Burrell Street Sexual Health Centre in London and saw a negative result for HIV.
"If you're a man, woman, gay, straight, black, white, whatever – even ginger – why wouldn't you come and have a test?" Harry said in the video.
According to PEOPLE, Harry is headed to South Africa next week for a conference on HIV and AIDS in Durban. On Tuesday, the U.N. AIDS agency said a long-term decline in the number of new HIV infections in adults had stalled and action was needed to prevent a rebound in the global epidemic.
An estimated 1.9 million adults had become infected with HIV every year for at least the past five years. Globally, some 36.7 million are now infected.
The Associated Press contributed to this report.