Antiretroviral therapy prevents HIV transmission during unprotected sex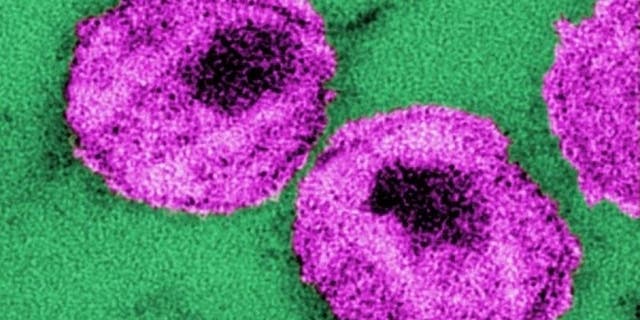 NEWYou can now listen to Fox News articles!
Neither gay men nor heterosexual people diagnosed with HIV transmit the virus to their partner when they are on suppressive antiretroviral treatment, according to results from what's considered the largest study to date of HIV patients taking the medication and having condomless sex.
Researchers in the United Kingdom monitored nearly 900 couples— of which at least one had HIV and was on antiretroviral therapy— from 14 European countries. According to a news release, 548 of those couples were heterosexual and 340 were gay men.
Several years after the couples had sex regularly without a condom, researchers reported that there have been no instances of virus transmission between infected patients and their partners.
After the study period, 11 partners who initially tested negative for HIV became infected with the virus, but researchers took phylogenetic analyses of the new cases and each of their partners' viruses, and determined that the study partner on the prescribed therapy was not the cause.
"The HIV virus can be divided into several sub-groups, each with its own genetic characteristics, and this makes it possible to see whether the virus is genetically similar to a partner's. In all cases, the results showed that the virus came from someone other than the partner under treatment," lead study author Anna Maria Geretti, a clinical infection, microbiology and immunology professor at the University of Liverpool Institute of Infection and Global Health, said in the release. "This research is vital for us to gain an even better understanding the risks associated with this particular virus."
Geretti and her team plan to continue monitoring the gay study participants for three more years to gather additional data on HIV transmission during anal sex, but study authors suggested their preliminary findings may offer promise for HIV patients and their partners.
"The results clearly show that early diagnosis of HIV and access to effective treatment are crucial for reducing the number of new HIV cases," senior study author Jens Lundgren, a viral diseases professor at the University of Copenhagen and chief physician at the department of infectious diseases at the Danish hospital Rigshospitalet, said in the release. "As soon as a patient with HIV is on treatment with a suppressed viral load, the risk of transmission becomes minimal."