Pregnant Women Should Get Whooping Cough Shot, Panel Says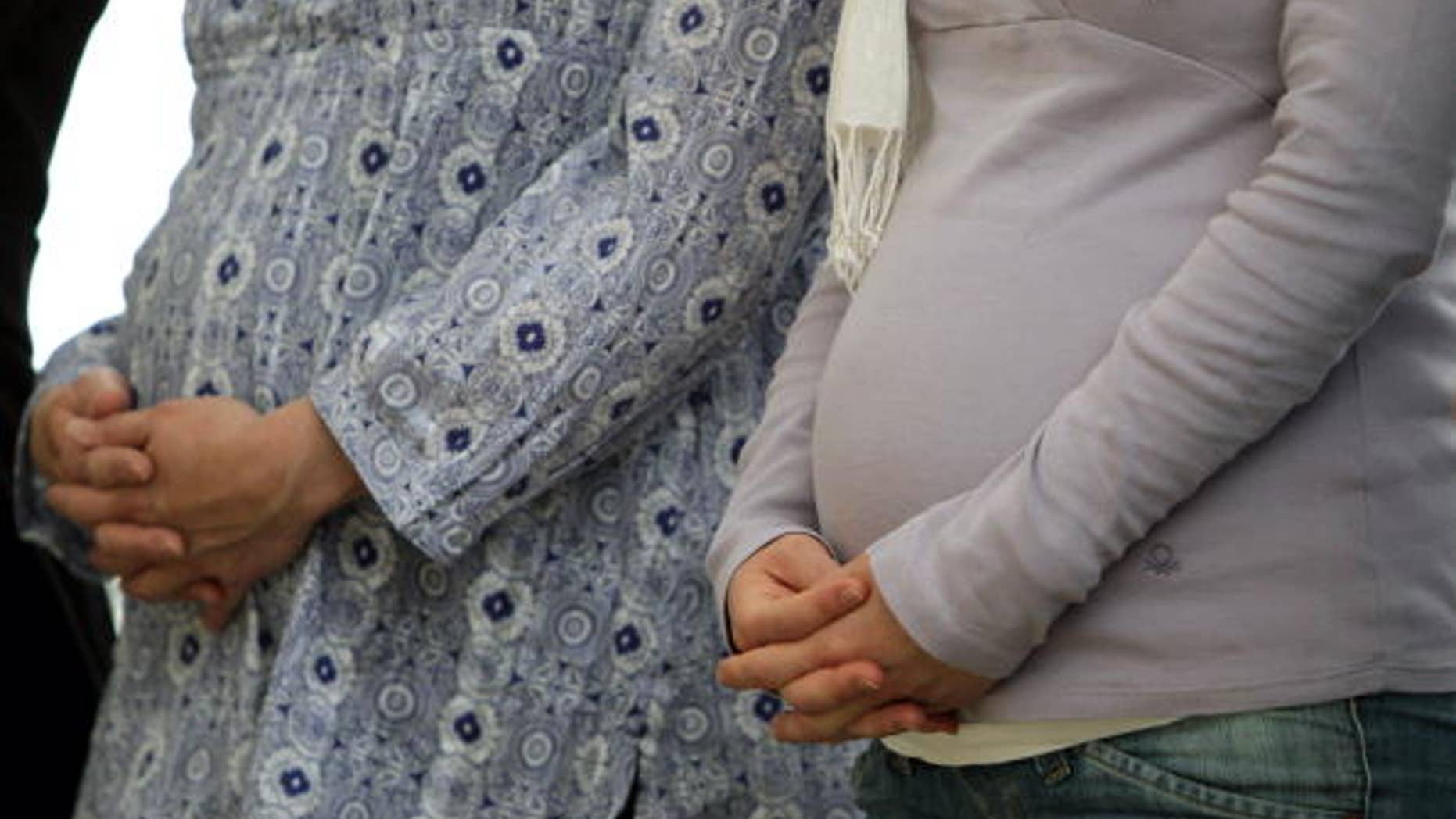 An expert panel is advising expecting mothers to get a shot to prevent whooping cough during their last three months of pregnancy.
The announcement follows a frightening resurgence of the childhood disease among newborns. Whooping cough, also known as pertussis, is a highly contagious disease and its name comes from the sound children make as they gasp for air.
So far this year, more than 32,000 cases and 16 deaths have been reported. In addition, 2012 is on its way to becoming the nation's worst year for whopping cough since 1959. Most cases are infants two month and younger, making them too young to be vaccinated because their immune systems are too immature. Health officials have pushed older children and adults to get vaccinated to reduce the number of carriers who might infect infants. About 30 to 40 percent of infected newborns get the disease from their mothers.
This is the second time women were advise to get a shot during pregnancy. The first was the flu shot, which was first recommended in the 1990s. The recommendation was approved by the government's vaccine advisory panel on Wednesday with a vote.
Recently, a combination vaccine was offered to women after they gave birth, which included protection against whooping cough. However, after a whooping cough epidemic occurred in California, the panel recommended a one-time dose of a combination vaccine for expected mothers. The combination vaccine, which was recommended last year, was provided to women before or during pregnancy.
According to the Centers for Disease Control and Prevention (CDC), only fewer than three percent have gotten the vaccination. Plus, recent research shows the whooping cough vaccine's protection does not last as long as previously thought. Dr. Mary Healer, the Baylor College of Medicine researcher who led the study, states women need to be vaccinated during the third trimester for it to have a greater effect.
The vaccine is only licensed to be given once to adults. With the new recommendation, women raising large families may be getting the vaccine multiple times. The CDC is stating there is no evidence of serious risk to either mothers or newborns.
Based on reporting by the Associated Press.
Follow us on twitter.com/foxnewslatino
Like us at facebook.com/foxnewslatino