Pfizer agrees to disclose risk of opioid addiction to consumers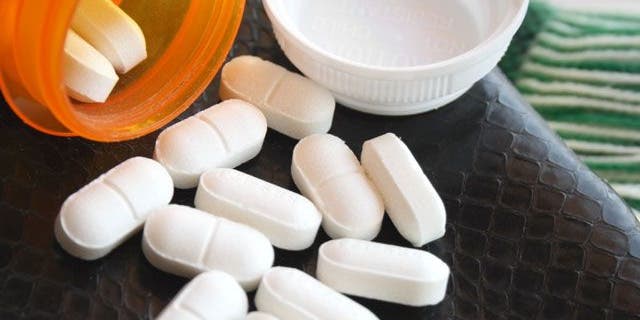 NEWYou can now listen to Fox News articles!
Drug company giant Pfizer is expected to announce Wednesday that it has agreed to a written code of conduct for the marketing of opioids that will disclose the risks of addiction and long-term use. Officials are optimistic that the move will help set standards for other manufacturers of narcotics and help curb the use of addictive painkillers, The Washington Post reported.
As part of an agreement with the city of Chicago, Pfizer will also acknowledge there is no solid research on opioids' effectiveness past 12 weeks of use, and has promised not to promote the use of painkillers for "off-label" use, The Washington Post reported. Two years ago, Chicago sued five other opioid manufacturers over alleged misleading marketing of opioids. Embeda is currently the only opioid Pfizer actively promotes.
According to the report, the Pfizer said in a statement that it was "pleased to work with the city of Chicago to help address the serious problem of prescription opioid abuse. We support efforts that encourage the safe use and appropriate prescribing of opioids," the company's statement said, according to The Washington Post.
Chicago's corporation counsel Stephen R. Patton said it hopes the agreement is "trailblazing," and will "set the bar for others in this industry." Patton told The Washington Post that Chicago filed the lawsuit because it believes drug manufacturers have continued to use deceptive tactics since Purdue Pharma pleaded guilty to misleading physicians, regulators and the public about Oxycontin in 3007, but has adapted more subtle methods through third parties or front groups.
According for the Centers for Disease Control and Prevention (CDC), opioids, including painkillers and heroin, killed more than 28,000 people in 2014, with more than half of all overdose deaths involving a prescription opioid.