Pediatricians issue new guidelines for depression screening for teens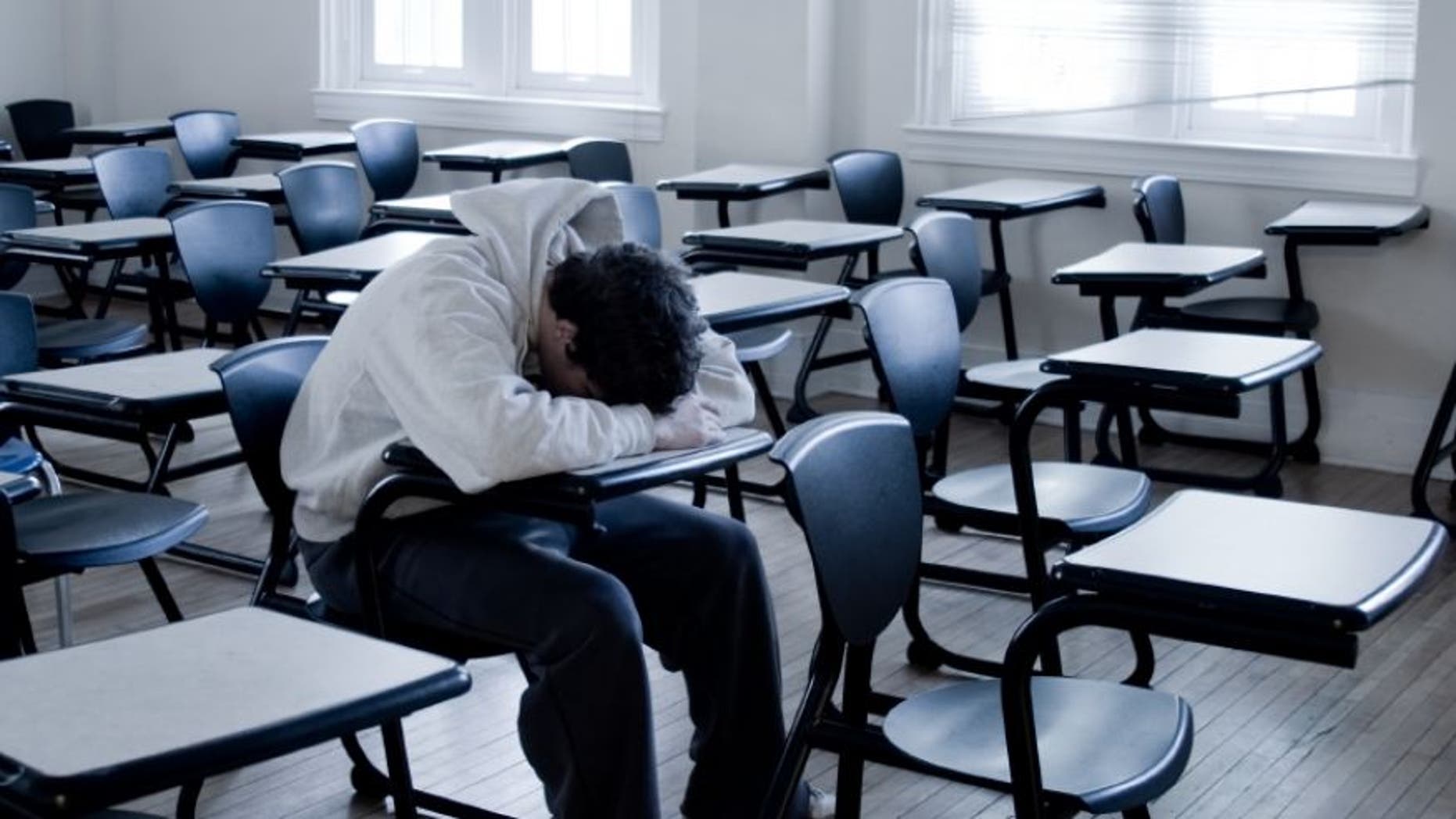 The American Academy of Pediatrics issued new guidelines that recommend yearly depression screening for all teenagers between the ages of 12 and 21. The report cites that about 50 percent of adolescents with depression are diagnosed before reaching adulthood and as many as 2 in 3 depressed teens don't get any help or care.
"It's a huge problem," Dr. Rachel Zuckerbrot, who helped write the guidelines, told NPR.
The psychiatrist and associate professor at Columbia University further explained the new guidelines were created to help primary care clinicians "in the identification and initial management of adolescents with depression in an era of great clinical need and shortage of mental health specialists."
SEASONAL AFFECTIVE DISORDER IN KIDS
According to the Centers for Disease Control and Prevention, depression can lead to suicide, which is the second-leading cause of death for children aged 10 to 24, behind unintentional injury.
These guidelines were developed for primary care doctors who may be in a position to help teenagers who show signs of depression in their practice settings.
Zuckerbrot said pediatricians are encouraged to perform the depression screenings during regular visits, sports physicals or other office visits.
Zuckerbrot added, "It's an opportunity for the adolescent to answer questions about themselves privately."
'BIG BROTHER' CONTESTANT'S DAUGHTER DEAD IN APPARENT SUICIDE AMID RECENT STRING OF TEEN DEATHS IN OHIO TOWN
The report by the American Academy of Pediatrics (AAP) said, "Each of these ordinary developmental stages and experiences put young people at a greater risk for impulsive and sometimes violent action, particularly for adolescents with a history of aggressive and violent behaviors, suicide attempts or depression."
The AAP urged parents with depressed teens to keep away from firearms, saying "adolescent suicide risk is strongly associated with firearm availability."