Pediatricians encourage sex ed at doc's office, home and school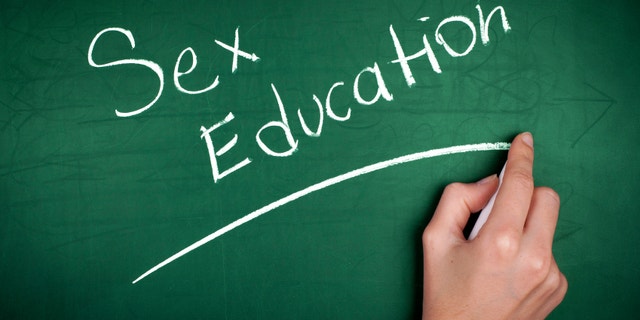 NEWYou can now listen to Fox News articles!
Children and adolescents should receive age-appropriate and evidence-based education about sex and sexuality from pediatricians, schools, professionals and parents, according to the American Academy of Pediatrics.
In the U.S., according to the AAP, about one in three adolescents does not receive any information on sexuality from pediatricians.
And when the subject does come up between doctors and kids, the average conversation lasts less than 40 seconds, the group says in a new report.
"Which means two-thirds of the time it's not discussed at all, and when it is discussed it's such a brief time," said Dr. Cora Breuner, chairperson of the AAP's Committee on Adolescence.
Children and adolescents should have an open discussion with their parents, pediatricians or healthcare providers and in their schools as well, she said.
"If we don't bring it up in a calm and open environment, they are going to turn elsewhere," said Breuner, who is also a pediatrician at Seattle Children's.
The AAP's report - its first on the topic since 2001 - was published in Pediatrics. It defines sexuality education as "teaching about human sexuality, including intimate relationships, human sexual anatomy, sexual reproduction, sexually transmitted infections, sexual activity, sexual orientation, gender identity, abstinence, contraception and reproductive rights and responsibilities."
The report says sexuality education has been shown to prevent and reduce the risks of adolescent pregnancy and sexually transmitted infections.
Pediatricians are in an excellent position to provide and support sexuality education as part of preventive healthcare, the report says.
Additionally, it says, formal sexuality education in schools can improve the health and well-being of adolescents and young adults.
Parents and caregivers are their children's primary sexuality educators, says the report. But lack of knowledge, skills or comfort may impede parents or caregivers from fulfilling that role.
Breuner suggested people remember the acronym A-B-L-E when talking to young people about sexuality.
She said the letter A should remind people to ask kids if they have questions, assume they have questions and at all ages. The letter B is a reminder to be respectful and calm, and be aware of their own issues and agendas. The letter L is to listen, let the youth guide the conversation and learn from others if you need help. The letter E is to educate using methods backed by research and to encourage more questions.
"You need to be a resource for them, as well as your pediatrician and school," said Breuner.
The report also says that while abstinence is 100 percent effective, promoting abstinence-only until heterosexual marriage occurs is ineffective.
"Not only do kids have sex when you have an abstinence-only curriculum, they get pregnant more than those who have a comprehensive sexual education," said Breuner.
She said youngsters who get abstinence-only education tend to get more sexually transmitted infections, too.
For schools and the community, Breuner recommends a document from the Future of Sexuality Education (http://bit.ly/29IYOuP). For youth, she recommends the website Scarleteen (http://www.scarleteen.com/).