One Of The Heaviest Men In Recorded History, 1,250 Lbs. At His Peak, Dies At 48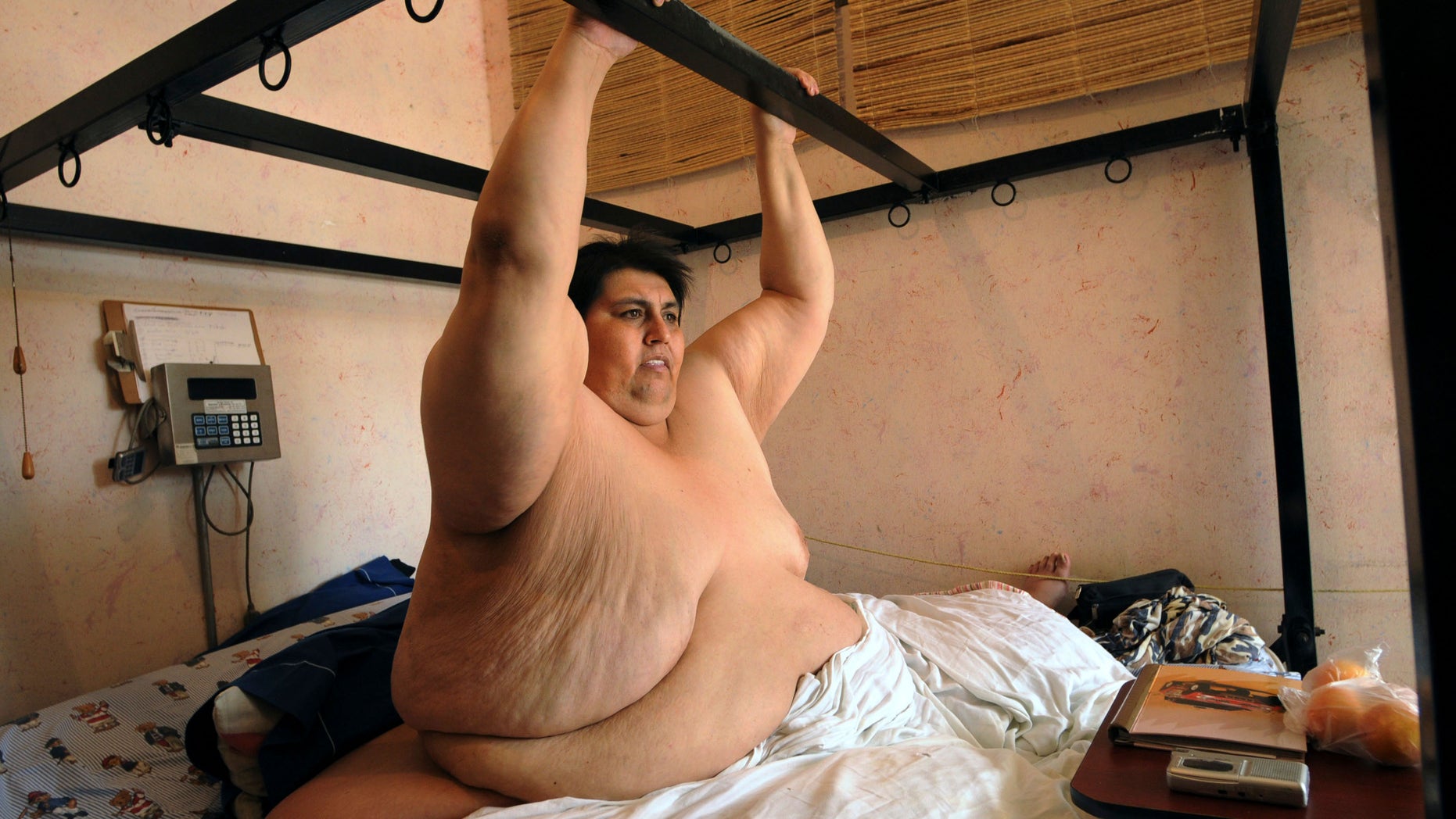 Manuel Uribe, known as 'Meme,' once certified by the Guinness World Record as the heaviest man alive, has died.
His record peak weight was 1,230 pounds (560 kilograms) in 2006.
Uribe, 48, had been admitted to a hospital in his natal Nuevo Leon a few days ago with symptoms of cardiac arrythmia and other health complications, according to El Universal newspaper.
The man had not been able to get out of bed since at least 12 years and had to be taken to the hospital with a crane by emergency and civil defense workers. He relied on his mother and friends to feed and clean him.
According to published reports, Uribe got married for the first time in 1987 and illegally immigrated to the United States, where he sold tacos on a street corner in Dallas.
Back in Mexico, in October of 2008 he married his second wife Claudia  — the wedding was one of the few times he left his home in recent years. By then he weighed in at 701 lbs. after managing to lose 593 lbs.
"I am proof you can find love in any circumstances. It's all a question of faith. I have a wife and will form a new family and live a happy life," he told the Daily Record back in 2008.
The Associated Press contributed to this report.
Follow us on twitter.com/foxnewslatino
Like us at facebook.com/foxnewslatino