Old pharma sees new profit cure in cancer drugs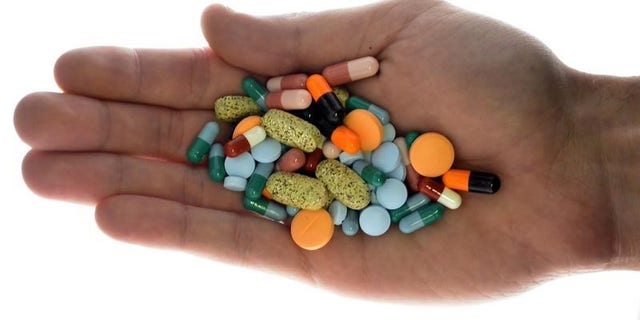 NEWYou can now listen to Fox News articles!
Some of the world's largest drug companies are taking out their checkbooks for acquisitions of smaller peers whose cancer drugs have the potential to cure not just patients, but corporate growth prospects as well.
After decades in which progress meant extending life by weeks or months, new cancer treatments hold promise of adding years to patients' lives and billions of dollars in revenue to the companies that own them. Some of the most promising, known as immunotherapy, harness the body's own defense system to fight cancer.
For many pharmaceutical companies, this wave of innovation couldn't have come at a better time. A generation of mainstay drugs have gone off patent, raising the stakes for companies vying for a foothold in the burgeoning oncology market.
In recent months, executives at many big pharmaceutical companies have expressed interest in building cancer treatment portfolios through acquisitions.
They range from well-established incumbents, such as Roche Holding AG and Amgen Inc, to relative outsiders, including Sanofi and Gilead, according to public statements from the companies and several sources familiar with the companies plans and who requested anonymity because they were not authorized to speak to the media.
Amgen declined to comment. Roche, Sanofi and Gilead did not respond to requests to comment.
Among the most logical acquisition targets are Incyte Corporation and Seattle Genetics, which have respective market capitalizations of about $16 billion and $6 billion, said Michael King, a biotechnology analyst at JMP Securities.
Incyte's blood cancer drug, Jakafi, produced more than $600 million in sales last year. Seattle Genetic's lymphoma drug, ADCETRIS, earned revenues of nearly $450 million. Both companies declined to comment.
The acquisition of promising cancer drugs is "going to be a major theme in the life sciences sector for the next several years," said Kennen MacKay, a biotechnology analyst at Credit Suisse Group AG.
MORE DEALS EXPECTED
Acquisitions of cancer drug companies accounted for about 20 percent of the $63 billion in pharmaceutical and biotech M&A announced this year, according to data from Thomson Reuters. Cancer deals accounted for a smaller share - 16 percent - of a larger pharmaceutical M&A pie during the first half of 2015.
Deals involving cancer drugs are expected to rise in the second half of the year, as corporate boards of potential target companies begin to accept the lower valuations the sector has seen in recent months and become more open to deals.
The Nasdaq Biotech Index, a common measure of life sciences companies' performance, has plunged more than 30 percent from 2015 highs, as political criticism of drug prices fueled investor concerns.
Global spending on cancer drugs is on the rise and may reach $178 billion by 2020, up from $107 billion in 2015, according to market research firm IMS Health. About half of that will occur in the United States.
That makes oncology medication to be one of the single biggest anticipated drivers of prescription drug revenue growth over the next five years, according to data from consultancy Ernst and Young.
"I think an uptick in activity is very likely," said Jeff Greene, global transactions leader for life sciences at EY. "We have seen some big deals already, and we are likely to see even more, large and small, in the second half of this year."
Recent deals include AbbVie Inc's $10 billion acquisition of lung cancer company Stemcentryx, Jazz Pharmaceuticals' $1.5 billion takeover of leukemia drug maker Celator Pharmaceuticals Inc, and Bristol-Myers Squibb Co's roughly $500 million acquisition of Cormorant Pharmaceuticals.
More dealmaking is on the way. Earlier this month, Medivation Inc, a U.S. prostate cancer drug company with a market capitalization of $10 billion, said it would open its books to Sanofi SA as part of a sale process that sources said also has attracted Pfizer Inc and Celgene Corp.
REFRESHING PORTFOLIOS
For some, laying claim to a piece of the oncology sector's blockbuster growth could help offset the waning fortunes of mature drugs.
For example, Sanofi's blockbuster diabetes drug, Lantus, will face heightened generic drug competition in December. Gilead faces increased pressure on its liver disease franchise, which makes up two-thirds of its revenues.
Abbvie, which purchased two oncology companies in the past year, Pharmacyclics and Stemcentryx, is facing potential competition for its biggest drug, Humira, for arthritis. A U.S. Food and Drug Administration (FDA) panel recently recommended approval of an application by Amgen to sell a similar product.
Best equipped to play a leading role are major pharmaceutical companies because bringing the new generation of cancer medicines under development to market requires scale and resources.
"Oncology is a go-big-or-go-home category," said Brian Corvino, a life sciences consultant at Decision Resources Group. "The amount of investment to develop and commercialize oncology drugs is massive and only becomes efficient at a certain scale."
The benefits of scale have only grown in recent years, as insurance companies increasingly have demanded drug makers justify prices in terms of the value they add to patient's health.
A large player in oncology is better equipped to partner with health care providers to collect data on a drug's efficacy and argue the case to major insurers, Corvino said.
From an acquirer's perspective, the most attractive targets are companies with drugs that are already generating some revenue and are treating diseases where competition is scant.
"For players that are looking to build an oncology presence, you need to buy a company that already has a blockbuster out there," MacKay said.
Companies whose drugs are still in development pose greater risk. Shares of Juno Therapeutics, for example, dropped about 30 percent earlier this month when the FDA placed a hold on a clinical trial for its main leukemia drug after two people died. The hold was later reversed and the stock partly recovered.