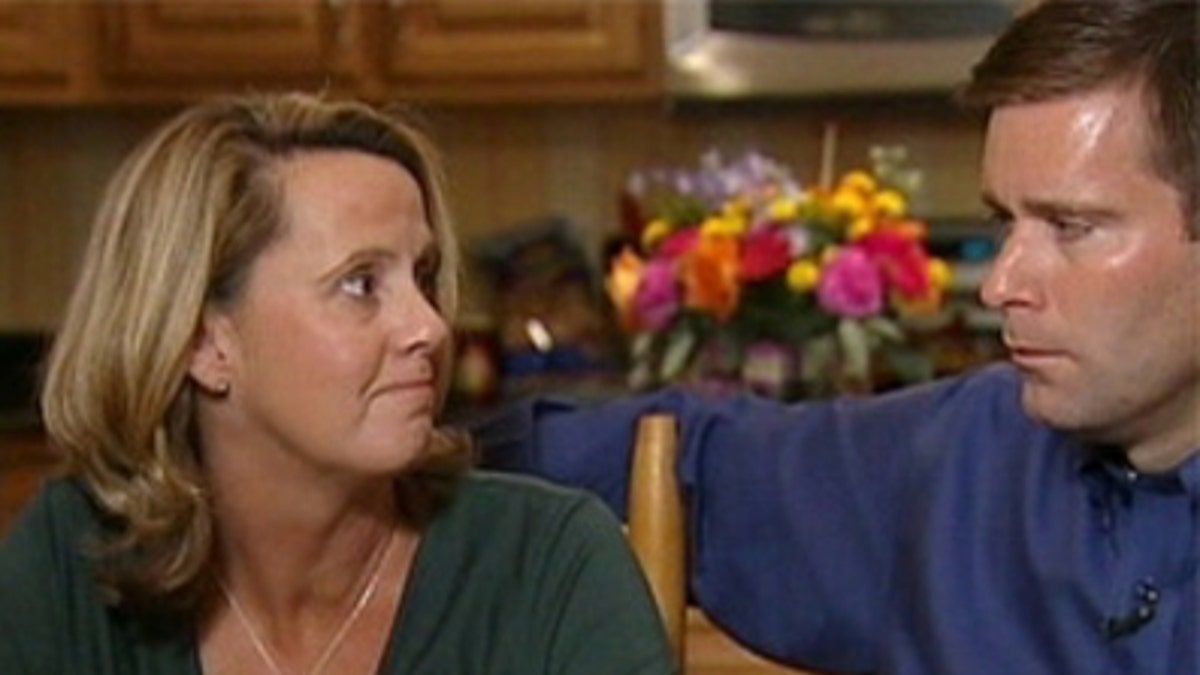 An Ohio woman who was implanted with the wrong embryo, but still gave birth to the baby boy after the fertility clinic mix-up, announced Thursday she and her husband are expecting twins via a surrogate.
Carolyn Savage and her husband Sean told the "Today" show on NBC that they "hit the jackpot" this time. The couple, who have three other children, has tried several times to have more children with harvested embryos.
When Savage was implanted with the wrong embryo a few years ago, she decided to carry the baby to full term. The baby boy was born in September 2009, and Savage turned him over to his biological parents, who live in Utica, Mich.
Savage said the twins are due in August, and she found out the surrogate was pregnant in late December.
Savage said she is having a surrogate carry the twins due to some difficulties she had during her earlier pregnancies.
The Associated Press contributed to this article.