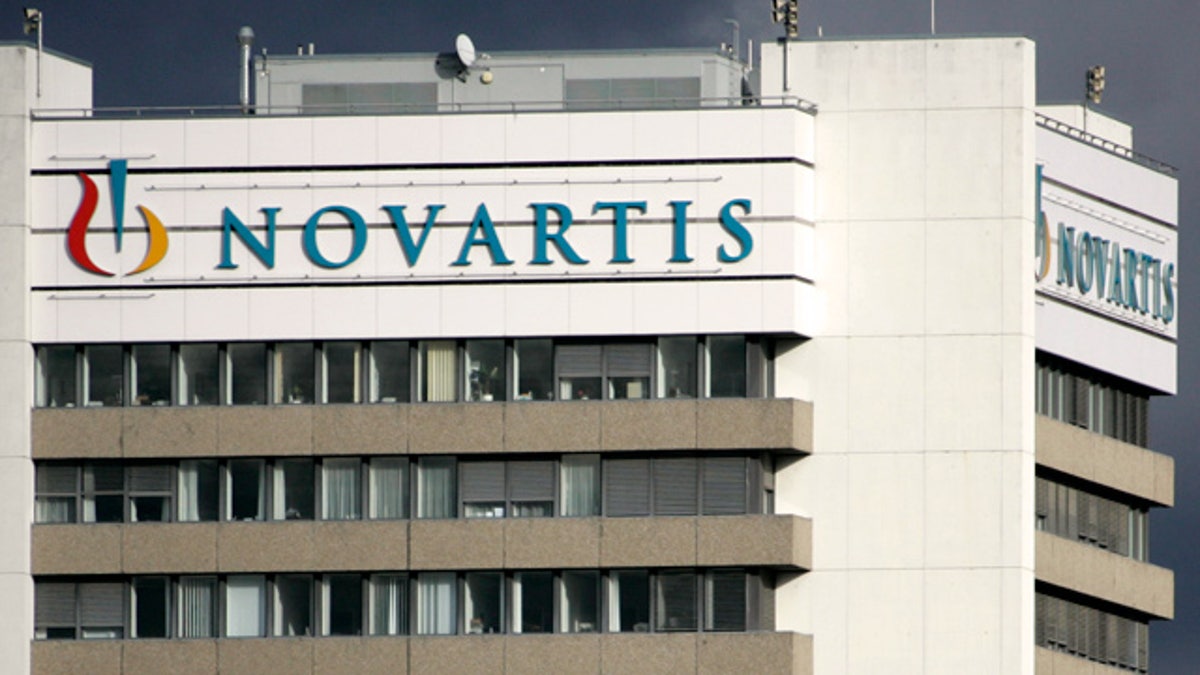 Swiss drugmaker Novartis said flu vaccines that Italy has banned from sale are safe and it does not expect other countries to take similar action.
Italy banned four anti-influenza vaccines produced by Novartis on Wednesday pending tests for possible side effects after small particles were found in some of the injections.
Chief executive Joseph Jimenez defended the vaccines on Thursday after Novartis reported third-quarter sales that missed forecasts, as the strong dollar and the loss of its U.S. patent for top-selling blood pressure drug Diovan took a toll.
He said the drugs posed no risk to patients' safety, despite the presence of small particles.
Asked whether the manufacturing glitch in Italy was the latest in a series of quality control problems, Jimenez said: "I do not think that is the case."
Manufacturing problems have posed a headache for Novartis this year as it tried to resolve quality issues at U.S. manufacturing sites for its Consumer Health and Sandoz divisions.
Jimenez, who sent a memo to staff earlier this year stressing the need to boost quality, said he did not know how long the Italian investigations would last and declined to comment on its potential cost to the company.
The Swiss health watchdog also suspended deliveries of two vaccines due to "possible impurities," but Jimenez said he did not expect other countries to take action although he could not rule it out.
Some analysts see Novartis' vaccine division as a problem area, whose hopes hinge on the successful European approval of Bexsero, a vaccine against meningococcal B disease.
Sales in the unit fell 11 percent in the third quarter, hit by lower northern hemisphere flu sales.
"Vaccines were very weak, more so than our already pessimistic forecast, and remain a drag," said Deutsche Bank analysts in a note. "Delayed shipments and lower flu sales, are continuing to place investor focus on this problem area for the company."
Shares in Novartis were trading down 0.4 percent at 56.95 francs by 0936 GMT, compared to a 0.5 percent firmer European Healthcare index.
Third-quarter sales fell 7 percent to $13.81 billion, compared with a forecast for $14.03 billion in a Reuters poll.
Sales at Sandoz fell 13 percent to $2 billion, hit by growing competition for enoxaparin, a copycat version of blood thinner Lovenox originally produced by Sanofi.
The consumer health division also suffered from manufacturing problems at its Lincoln site, which has annualized sales of $1 billion. Novartis said it was taking longer than expected to restart commercial production.
Net income of $2.48 billion was similar to a year ago, as sales of its newest products such as multiple sclerosis pill Gilenya and breast cancer drug Afinitor helped offset declines in older products.
Sales of Diovan, which went off patent in the United States on September 21, fell 32 percent in the third quarter to $969 million.
Novartis confirmed its outlook for 2012 and said the strong dollar would shave approximately 3-4 percent off full-year sales and 2-3 percent off operating profit. This is a slightly smaller impact than it forecast in the second quarter.