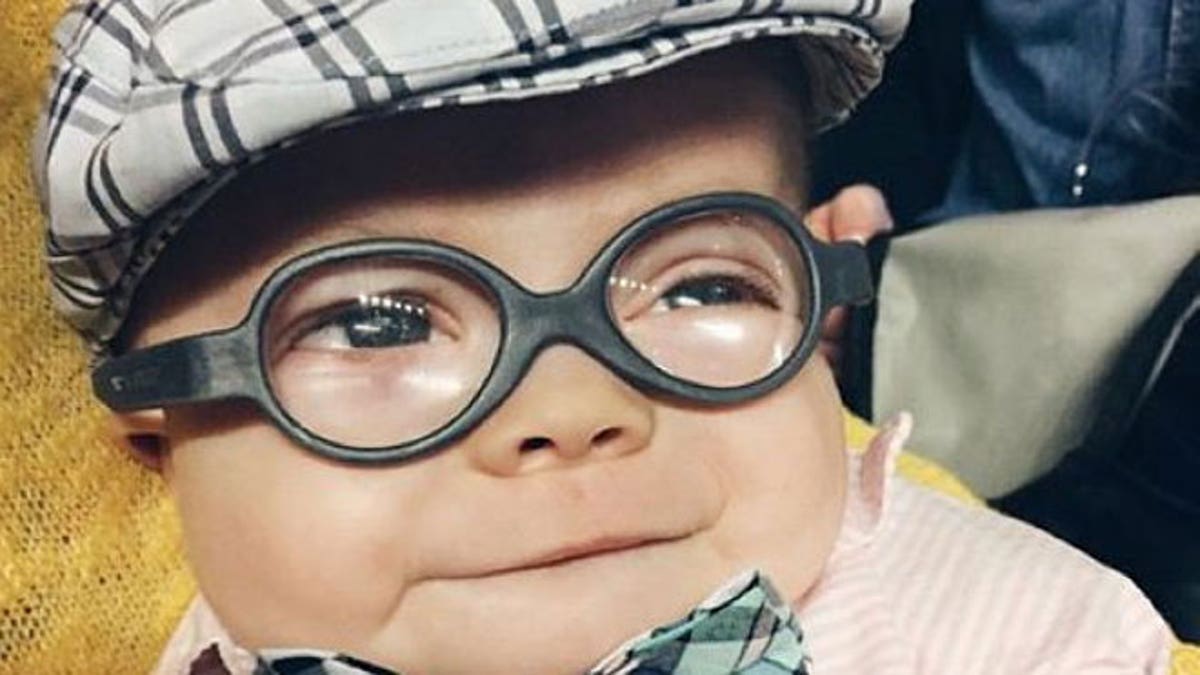 A North Carolina family is rallying to raise funds for medical research in the hopes it may one day lead to a cure for a rare disease that threatens the life of their 1-year-old son, Jude, 19actionnews.com reported.
Jude Peters, of Charlotte, N.C., was diagnosed with Rhizomelic chondrodysplasia punctata (RCDP) inside the womb. According to the National Institutes of Health (NIH), RCDP affects fewer than 1 in 100,000 people worldwide, and results in skeletal abnormalities, distinctive facial features, intellectual disability and respiratory problems. It is rare for children with the condition to live past age 10.
"We have a little fighter … and we are going to fight with him the entire way," Darla Collins, Jude's grandmother, told the news station.
Jude's family connected with another family affected by the disease, the Andersons, whose little boy Justice, who will be 2 years old in June, was also diagnosed with RCDP. Justice and Jude are two of about 53 currently known cases worldwide.
The families turned out living a short drive away from each other and have acting as a source of support for one another through doctors' visits and surgeries.
Now, they are uniting to raise funds for RCDP research in Canada. But the rarity of the disease poses challenges: "Pharmaceutical companies are not jumping on the boat to help 53 kids, so what we are looking for is a donor," Collins said.
"We're desperately, desperately looking for a cure for our children," Heather Anderson, Justice's mother, told 19actionnews.com.
Visit www.rhizokids.com to donate to RCDP research.