Non-profit looking for 'princess' to make cancer patient's fairytale dream come true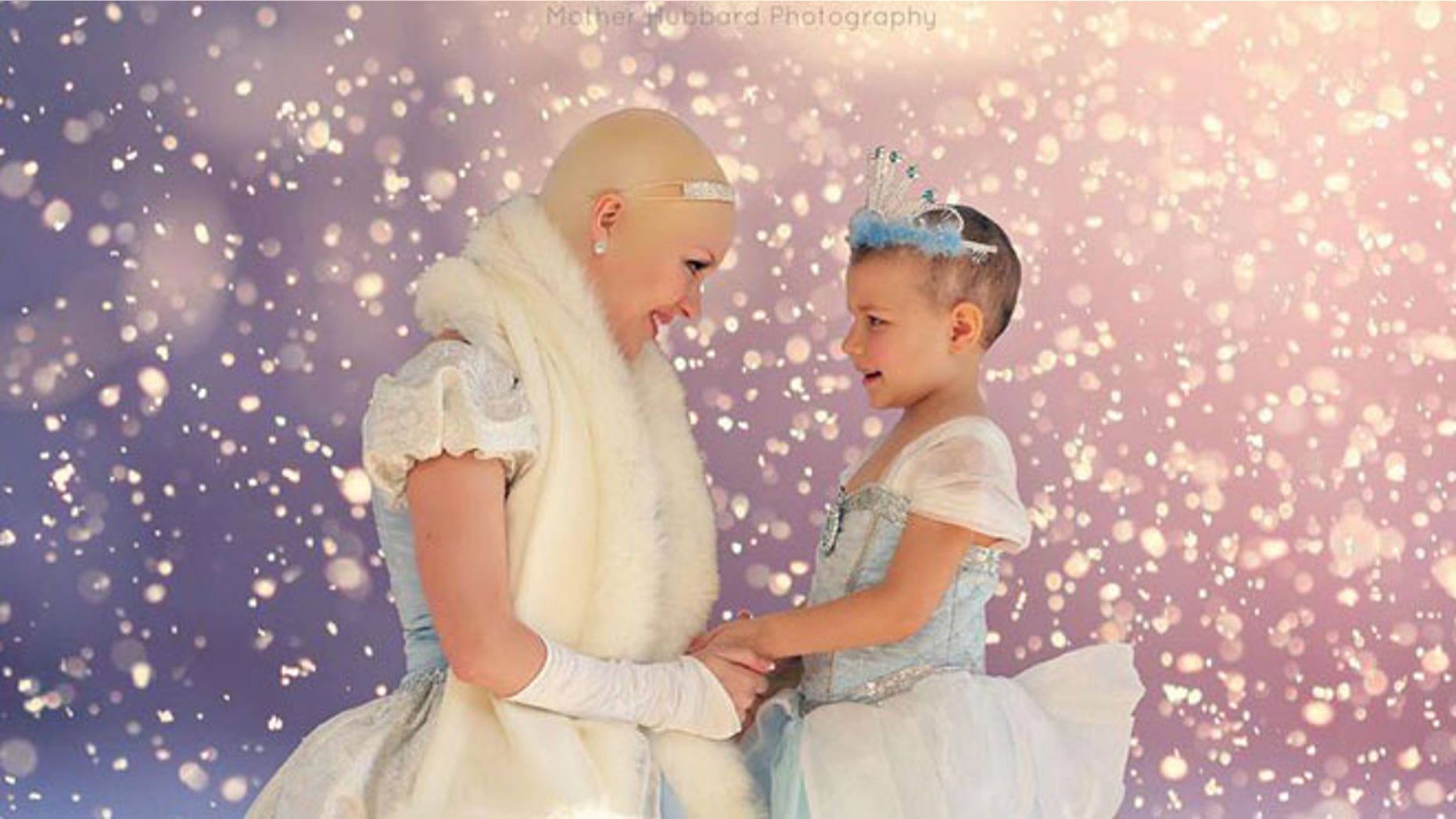 After the story about an organization who arranged for a bald princess to have a photo shoot with a pediatric cancer patient who had lost her hair during treatment went viral, the woman behind the event was inundated with requests for more.
Now operating as Maria Christina's Little Miracles, photographer Alana Hubbard is determined to make more fairytale wishes come true through her non-profit organization. Hubbard is currently on a mission to find an amputee in the New Jersey/New York area to be a match for Kaela Cruz. Kaela was diagnosed with osteosarcoma shortly before her fifth birthday, and had to have one of her legs amputated from below the knee.
"I'm looking for a female adult amputee to model and take pictures with her to show that princesses look like her too," Hubbard told FoxNews.com. Her search so far has been unsuccessful, after a potential match in Maryland fell through due to distance. The company cannot yet afford to cover the costs of travel, and are operating on donations and through the help of volunteers.
After receiving hundreds of requests and nominations, Hubbard chose Kaela as the next lucky princess to receive the royal treatment. Hubbard met Kaela's father, a hospital employee, when Hubbard was being treated for a strain of the flu. Though Kaela will be the second girl chosen for the project, Hubbard plans to choose a boy for her next event.
Hubbard credits the help of dozens of volunteers, including Jessica Romano, formerly of Style Network's Glam Fairy, and Tracy Di Marco Eps, of Style Network's Jerseylicious, with helping her to get the foundation off the ground, and she hopes to one day take Maria Christina's Little Miracles nation-wide.
"Ultimately it would be amazing if we could get the child's favorite celebrity or athlete to dress up and surprise them, or even to just do an awesome photo shoot with them," she said.
"My ultimate long-term goal, once we raise enough funds and have enough costumes, I would love to have it go national and photographers apply to be a part of it, and we could send out the costumes to them" Hubbard said. The foundation is currently accepting donations through their website and a GoFundMe page, where photos from the first princess shoot with Isabella Harvey can be found, and potential princess matches can contact Hubbard.
Maria Christina's Little Miracles is hosting its first fundraiser in March in New Jersey, where Kaela will be treated to a special princess brunch. Attendees will meet characters from the hit movie Frozen, dance to music, play games and be treated to manicures, make-up and princess hairstyles. Isabella will also be in attendance to crown Kaela as the next princess.
"We have so many people donating their time and volunteering," Hubbard said, adding the campaign especially hits home for her because her family has been afflicted by cancer numerous times. The foundation is even named after Hubbard's grandmother, who died from lung cancer in 2008.
"I've had so much love and support and help and people willing to donate their time and services," she said. "It has extra special meaning for me."