New Mexico boy, 9, with flu-like symptoms diagnosed with rodent-carried Hantavirus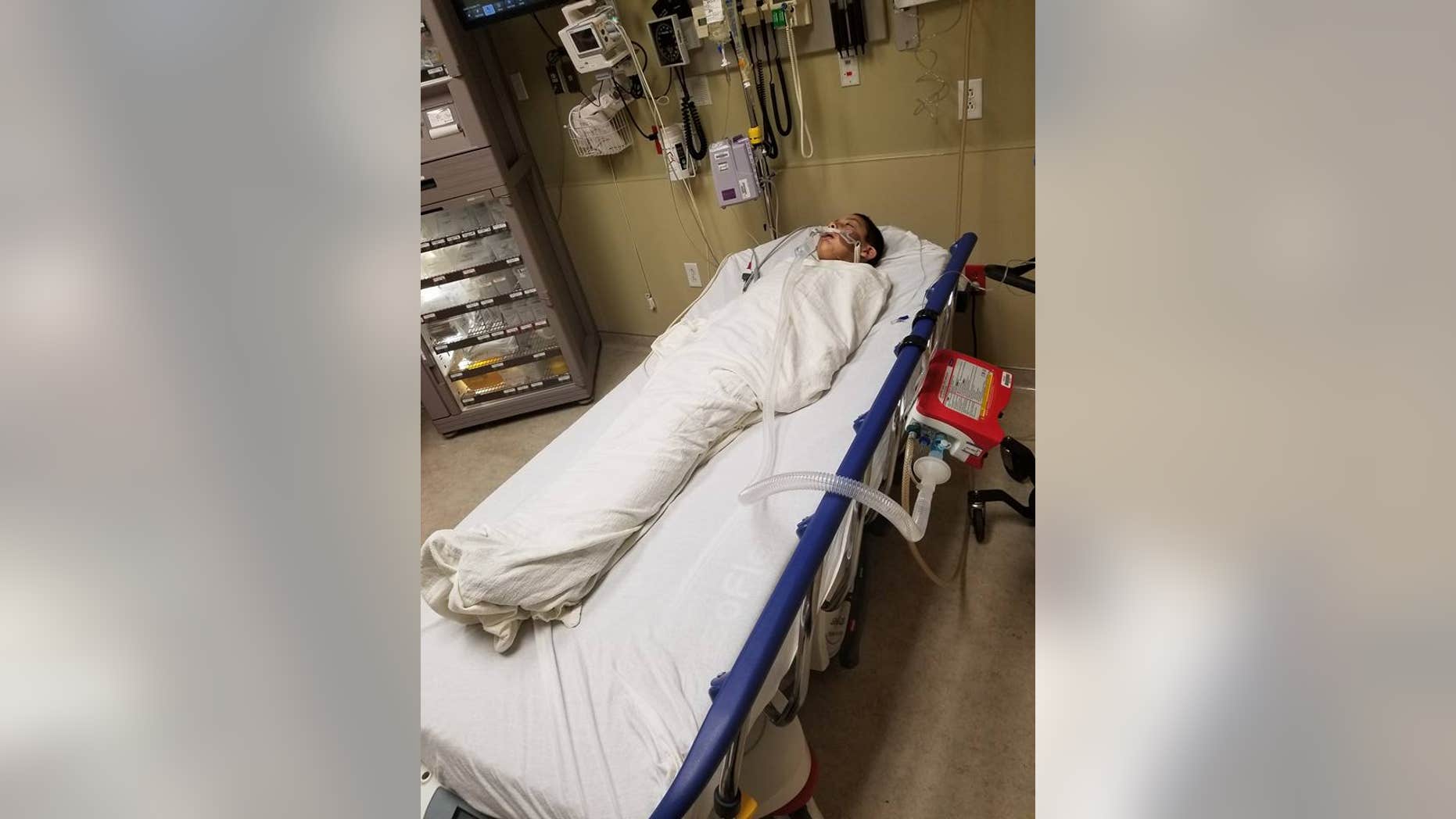 George Hernandez hadn't heard of "Hantavirus" until his 9-year-old son, Fernando, was diagnosed with the disease just days ago.
At first, Hernandez thought his son was sick with the flu. He was throwing up and missed a day of school around Jan. 28, but his dad sent him back when he started to feel better.
"I said, 'You'll be alright,'" Hernandez told Fox News. "He went to school, but when he came back, he was starting to get worse."
The concerned father rushed Fernando to a nearby hospital in Farmington, New Mexico, where he was admitted for 10 days. Doctors ran tests after X-rays revealed spots on his lungs.
Without a confirmed diagnosis, Fernando was released from the hospital, along with some medicine and a couple of oxygen tanks. He was told to rest.
"His lungs will clear up," Hernandez recalls doctors telling him.
But they didnt – and days later, "things got really bad," Hernandez said.
Fernandez couldn't breathe on his own and was taken back to the hospital. His condition was so serious, the hospital airlifted him to Children's Hospital Colorado in Aurora.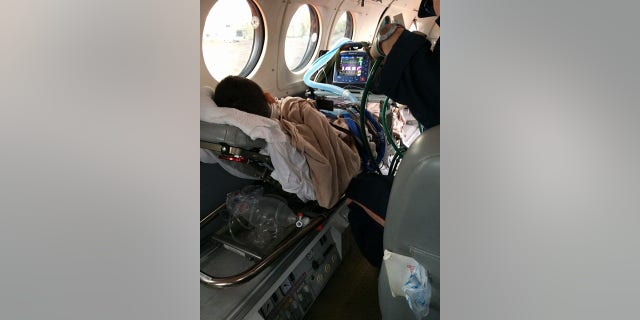 Again, doctors ran several tests, but everything came back negative.
"They didn't know what the hell was going on," Hernandez said. "They were like a mechanic, picking at things here and there."
At one point, doctors suggested mold was the cause of Fernando's symptoms. Hernandez even called an expert to inspect his house in Farmington, but it came back clean.
Fernando's heart nearly stopped and he underwent several surgeries before being hooked up to an Extracorporeal Membrane Oxygenation (ECMO) machine, a medical device that takes over the duties of the heart and lungs by pumping and oxygenating a person's blood.
"[Doctors] didn't know what the hell was going on. They were like a mechanic, picking at things here and there."
This week, Hernandez finally got an answer: Hantavirus, a rare illness that is spread through contact with infected deer mice or their droppings or urine.
It's rare. As of January 2017, a total of 728 cases had been reported across 36 states, according to the Centers for Disease Control and Prevention (CDC). The majority of cases were reported in states west of the Mississippi River.
The virus, which kills a reported 36 percent of victims, cannot be transmitted from one person to another.
"Farmington is a farming community and they tell us it's in the soil. I had my son help me clean the backyard two months ago – I just really hope it wasn't that," Hernandez said, adding that the sickness slowly attacks the body and symptoms don't appear right away.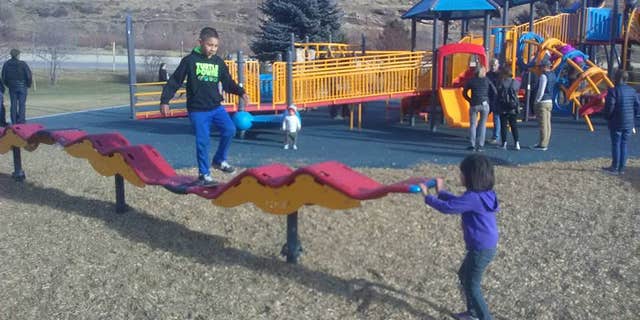 Fernando is the second case to be reported in Farmington this year. Last week, Julie Barron, told Fox News her 27-year-old daughter, Kiley, had the rare disease.
"We can't sit back and let things like this be swept under the carpet," Barron said. "I want people to know about the virus and to keep the name in open communications, so that nobody else has to go through this. Not one person."
Hernandez got in touch with Barron after reading about her daughter's condition. The pair plan to continue to spread the word in hopes of warning others in the community.
"I'd never heard of this virus until my son and [Barron's] daughter," Hernandez said. "We need to get it out there. There are people like me who didn't even know. People need to know it exists."
Family members set up a GoFundMe page Friday to cover medical expenses for the boy, who has been on life support for 21 days.
"There's no cure. It all just depends on the person's body, but my son's immune system for some reason is not fighting it at all," Hernandez said. "It's chaos right now."