New Mexico boy, 9, dies of rodent-borne illness 9 months after diagnosis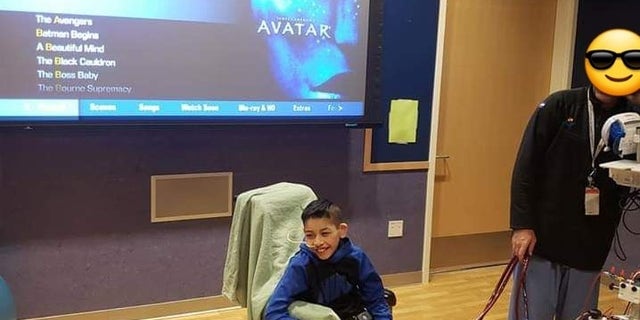 A 9-year-old boy died on Friday nine months after he was diagnosed with Hantavirus, an extremely rare illness typically contracted through exposure to rodent droppings. Fernando Hernandez, of Farmington, N.M., initially showed symptoms similar to the flu in January.
A few weeks later he was on life support.
After the first symptoms, he spent 10 days at the San Juan Regional Medical Center before he was discharged, only to return on Feb. 10, which was his ninth birthday, because he was having trouble breathing. According to the news outlet, he was then transferred to Children's Hospital Colorado, where he was later diagnosed with Hantavirus.
At one point, the boy's heart nearly stopped and he underwent several surgeries before being hooked up to an Extracorporeal Membrane Oxygenation (ECMO) machine, which is a device that takes over the duties of the heart and lungs by pumping and oxygenating a person's blood. The boy's case was the second to be reported in Farmington in 2018, with the first occurring in 27-year-old Kiley Barron, who also died from the virus.
ADENOVIRUS OUTBREAK AT NEW JERSEY REHAB CENTER CLAIMS 10TH CHILD, SICKENS 28
Approximately two months before Hernandez's diagnosis, his father had asked his son to help him clean their backyard. Hantavirus can be spread through contact with infected deer mice or their droppings or urine. It kills 36 percent of victims, and cannot be transmitted from one person to another.
"Farmington is a farming community and they tell us it's in the soil," George Hernandez had told Fox News in March. "I had my son help me clean the backyard two months ago — I just really hope it wasn't that."
The grieving father said that his son, who at some point during his care was transferred to Cincinnati Children's Hospital Medical Center, suffered a brain hemorrhage that left him brain dead. The family elected to take him off the ECMO and he later died.
MOM GIVES BIRTH AT GROCERY STORE WITH HELP OF CASHIER
"Fernando had hopes and dreams of getting out of the hospital one day and return to his normal life.. school, friends, family etc.," the elder Hernandez wrote on the family's GoFundMe page. "Unfortunately destiny took another route… I can tell you the last few weeks weren't all that great for him.. he was in constant pain but was holding on."
Hernandez said his son was not afraid of dying, and that the family is hoping to send his body to Arizona, where he can be buried near family.
Fox News' Jennifer Earl contributed to this report.