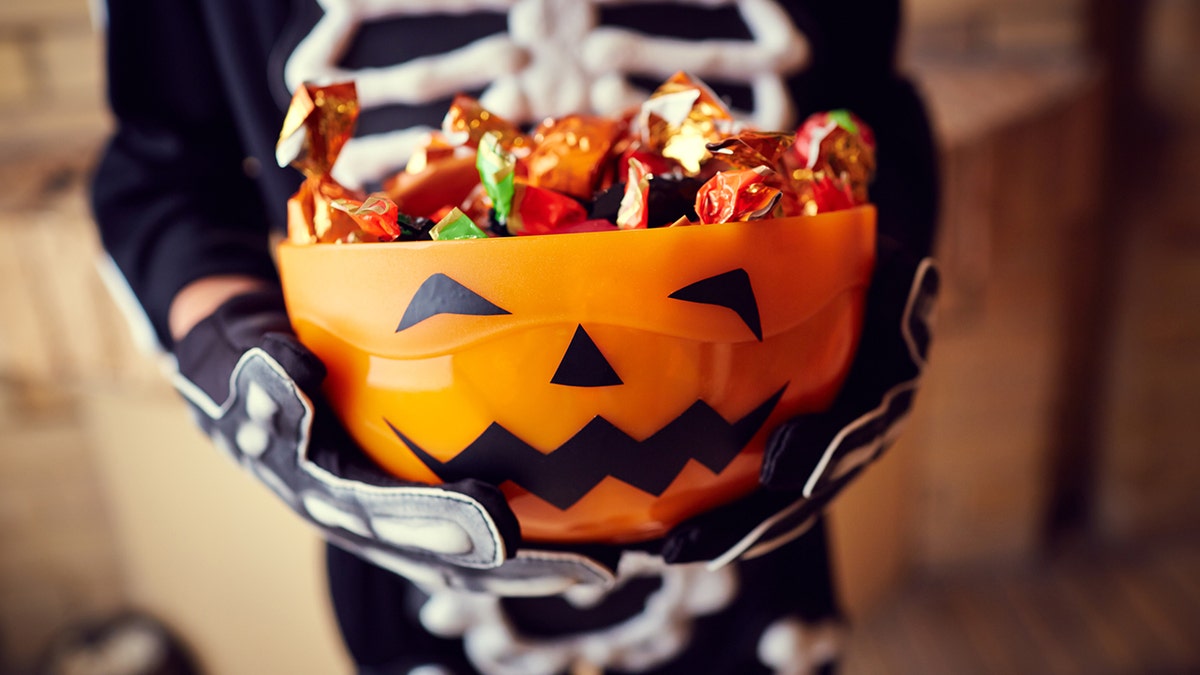 The New Jersey attorney general's office has warned parents to check for marijuana-laced Halloween candy.
The office posted a public awareness document about possibly tainted treats in a Oct. 24 tweet.
"There is a significant presence of marijuana candy and other edible forms in New Jersey and nearby states," the leaflet said.
"The presence of these edible forms of marijuana pose great risk to users, especially to children, who may accidentally receive marijuana candy during Halloween."
The state's attorney general's office also recommended that people use latex or vinyl gloves when they handle candy that could be infused with the drug.
The warning said adults should be looking out "for unusual candy packaging (e.g. homemade packages, such as plastic bags)."
"In addition to the packaging, marijuana candy can have an odor similar to that of the marijuana plant making it easier to identify," it said.
UNIVERSITIES ISSUE GUIDES, THREATS AND COUNSELING FOR 'OFFENSIVE' HALLOWEEN COSTUMES
The extra precaution comes after, according to the attorney general's office, a 10-year-old boy "was sent to the emergency room after ingesting a marijuana infused gummy candy."
Advocates say marijuana candy has seemingly become the new "razor blades in the apples" Halloween urban myth, with police around the country sharing the message despite the lack of any known cases.
Sharon Lauchaire, a spokeswoman for the state attorney general, said there have been "several instances" in the state and elsewhere of children becoming ill after eating edible marijuana. She declined to respond to follow-up questions to cite specific cases and evidence of anyone doing this on Halloween.
"Our job is to try to prevent accidents whenever possible, and given the striking similarities between these edible drugs and legitimate candy products, a warning was necessary and appropriate. We want our children to have a safe and happy Halloween," she said.
The Associated Press contributed to this report.