New Anti-Clotting Drug Saves Lives in Study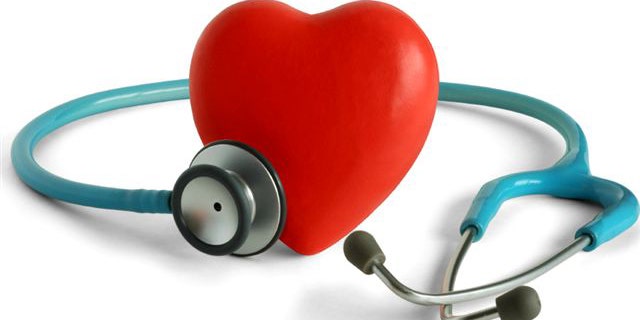 NEWYou can now listen to Fox News articles!
An experimental anti-clotting drug from Bristol-Myers Squibb and Pfizer saved more lives than standard treatment warfarin in a major study, giving it an edge over rivals in an emerging multibillion-dollar market.
Although Eliquis will be third to market among a wave of new oral anticoagulants, the data presented Sunday at Europe's biggest medical meeting means it could now be viewed as the best in class.
People with dangerously irregular heart rhythms given Eliquis were 21 percent less likely to suffer strokes than those on decades-old warfarin, a problematic drug first developed as rat poison that requires regular blood tests.
It also produced a 31 percent relative reduction in the risk of major bleeding -- especially bleeding in the brain -- and an 11 percent reduction in risk of death from any cause, results from a 18,000-patient study lasting nearly two years showed.
The mortality benefit only just reached statistical significance but the finding puts Eliquis ahead of its two key rivals by demonstrating superiority to warfarin on all three counts of effectiveness, safety and saving lives.
That is likely to be seized on by Bristol and Pfizer in an upcoming marketing fight with Boehringer Ingelheim's Pradaxa -- currently the only approved alternative to warfarin in stroke prevention -- and Xarelto, from Bayer and Johnson & Johnson, which is expected to be approved shortly.
"It gives a lot of confidence when you see a drug that reduces mortality. That's another feather in the cap," Dr Chris Granger of Duke University Medical Center, who led the study, told Reuters.
The result means that giving Eliquis rather than warfarin for 1.8 years -- the average length of the study -- would prevent eight deaths for each 1,000 people treated.
All three new drugs are vying for a share of a warfarin-replacement market that industry analysts estimate could be worth $10-$20 billion a year by the end of the decade.
Currently, analysts surveyed by Thomson Reuters Pharma expect 2015 sales of $1.6 billion for Eliquis, or apixaban, which is due to be submitted for approval later this year.
That is less than the $3 billion forecast for Xarelto and some predict the balance will now shift toward Eliquis.
"The bleeding profile is spectacular and that's what is going to drive market share," said Mark Schoenebaum, an analyst at ISI Group, who sees Eliquis taking at least 60 percent of the stroke prevention market.
Excitement over Eliquis has grown since June when headline results showed it was better and safer than warfarin. How much better, however, only became clear Sunday when the data was unveiled at the European Society of Cardiology (ESC) annual meeting and published in the New England Journal of Medicine.
In an editorial in the journal, Dr Jessica Mega of Boston's Brigham and Women's Hospital said the results were "impressive" but she cautioned it was difficult to make comparisons between different drugs, due to variations in the clinical trials.
DEATH OF WARFARIN?
Doctors attending the ESC meeting said the new drugs would upend the landscape for treating patients with atrial fibrillation, whose irregular heartbeats can cause blood to pool, increasing their risk of blood clots and strokes.
"It is another dagger in the heart for warfarin as an anticoagulation treatment for patients with atrial fibrillation to prevent stroke," said Dr Ralph Brindis.
Brindis, a senior adviser for Northern California Kaiser Permanente and immediate past president of the American College of Cardiology, said Eliquis had scored a "home run," although it and the other new anticoagulants still faced challenges.
In particular, he is concerned about adherence to medical treatment among elderly patients, as doctors may be less able to ensure they are taking drugs correctly once they do not need regular blood tests. For such patients, once-daily Xarelto may be a better bet than twice-daily Eliquis or Pradaxa, providing a niche market opportunity for Bayer and J&J.
Seamus Fernandez, an industry analyst at Leerink Swann, said Eliquis was now "extremely well-positioned" to be the top drug and Pradaxa was the product most likely to lose out. He expects stroke prevention to be a $7-9 billion market globally, with other uses of the new oral anticoagulants worth $3-6 billion.
In a discussion at the congress, Dr Michael Ezekowitz of the Lankenau Institute for Medical Research in Pennsylvania said the Eliquis trial results were a "landmark" that confirmed a new wave of drugs was about to change the medical landscape.
"We're in a new era," Ekekowitz, who was not involved in the latest research, told a packed conference hall in Paris.
Still, many cardiologists said they would not rush to switch existing patients who are well-controlled on warfarin -- a cheap generic medicine -- to the new and expensive branded products.
Pradaxa costs $6.75 wholesale for a day's treatment in the United States, although it is less in other markets.