Neglected dogs become best friends after rescue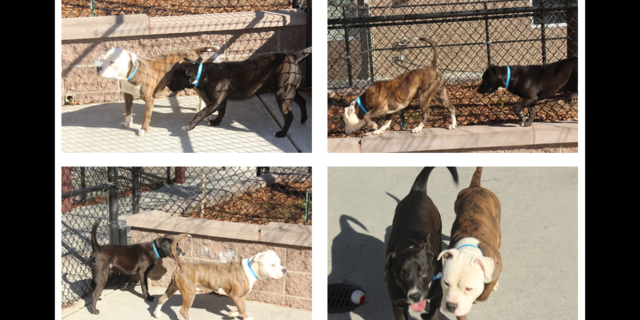 NEWYou can now listen to Fox News articles!
After animal control officers rescued two neglected dogs in Georgia, the pair are now inseparable.
One dog was tethered to a tree with no food or water and unable to reach his crate, which was filled with water and mud, Fox 5 Atlanta reported.
Another dog was also tethered to the tree. Officers charged the dogs' owner, Elaina Greene, with two counts of neglect, no restraint and a tether violation, Fox 5 reported.
The dogs, both males, are a black lab and a pit bull, and are now being treated for injuries and heartworm in the Gwinett County Animal Shelter. Shelter volunteers say the pair play side-by-side all day long. Due to their ongoing medical needs, they'll be adopted out to a rescue group and will not be placed for adoption through the county.