Mystery 'sleeping' sickness strikes tiny town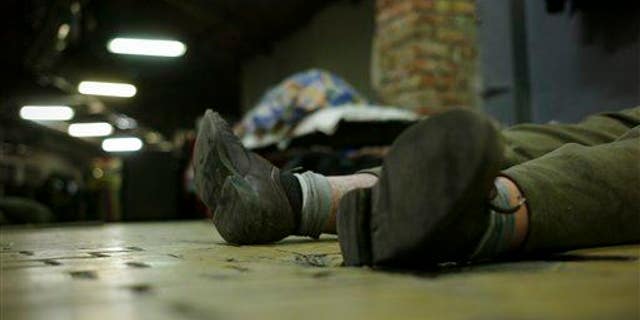 Activities like cooking, running, and driving a car have gotten a whole lot riskier for villagers in northern Kazakhstan—because they might fall asleep at any moment and stay that way for days, the Smithsonian reports.
So far 152 residents in tiny Kalachi have fallen ill with the mystery sickness, which comes with symptoms like memory loss, nausea, dizziness, and debilitating headaches.
"Headaches—that's not the word," says a male villager who passed out last August while riding his motorcycle, but wasn't injured, the Guardian reports. "For six weeks, I didn't know where to put myself. It strongly affects your mentality. I'm very on edge." And even though the illness was first officially recorded in 2013, scientists haven't decided what it is.
Local officials say they've ruled out two possible culprits—carbon monoxide poisoning and radon, a radioactive gas—yet a federal official says some affected houses had CO levels 10 times higher than is recommended.
Others point to a Soviet-era, abandoned uranium mine just outside Kalachi: "Radon could be operating as a narcotic substance or an anesthetic," a Russian scientist tells Newsweek.
"Currently, the underground space of the mine is flooded and gases are being squeezed to the surface." Meanwhile, authorities are offering residents "voluntary relocation" to a presumably safer area, but only about 100 have accepted so far.
"They say it affects the brain; they say it gives people headaches," a villager says of the sickness, "but our headache now is where we're being resettled." (Now read about a mystery disease affecting only one family on the planet.)
This article originally appeared on Newser: Mystery 'Sleeping' Illness Strikes Tiny Town
More From Newser