Motorcycle group mourns alleged flu death of well-known member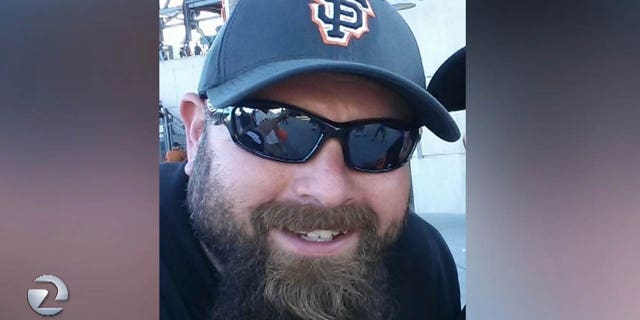 NEWYou can now listen to Fox News articles!
A tight-knit motorcycle community in California is mourning the sudden death of a 38-year-old member who died suddenly this weekend after allegedly coming down with the flu. Vince Harris, a well-known member of the Lane Splitter Harley Davidson group in San Jose, had been visiting relatives in Arizona when he landed in the hospital, his heartbroken friends told KTVU.
According to those close to him, the Santa Clara-based man was admitted to an unidentified hospital on Saturday night after he developed complications from the flu, that later led to pneumonia.
HOSPITAL BANS YOUNG VISITORS DURING FLU SEASON
"I saw him three weeks ago at our road captains meeting and he was healthy as a horse," Michael Pursell, Harris' mentor, told KTVU. "He was joking around with everybody."
Pursell said that Harris allegedly had heart problems, and it was not clear if he had received the flu vaccination this year. He said Harris' road certification ride was scheduled for this weekend,
CAN 7UP REALLY HELP CURE A COLD?
According to the Centers for Disease Control and Prevention (CDC), the best way to prevent the flu in those 6 months and older is to receive the flu vaccination. But those with certain health conditions, including older people and younger children, are at a higher risk of developing serious complications from the virus.
Harris' death comes amid an uptick in seasonal flu activity. According to the CDC, 24 states are reporting widespread flu activity with 13 pediatric deaths. KTVU reported that the Santa Clara County Health Department reported another fatality this week, involving a 39-year-old man who also had underlying medical conditions.
CLICK HERE TO GET THE FOX NEWS APP
"Flu can affect anyone of all ages," Dr. George Han, of the Santa Clara County Public Health Department told the news outlet. "That's why it's so important for everyone who is 6 months of age and older to get the flu vaccine."