'Miracle baby' born to terminal cancer patient celebrates first birthday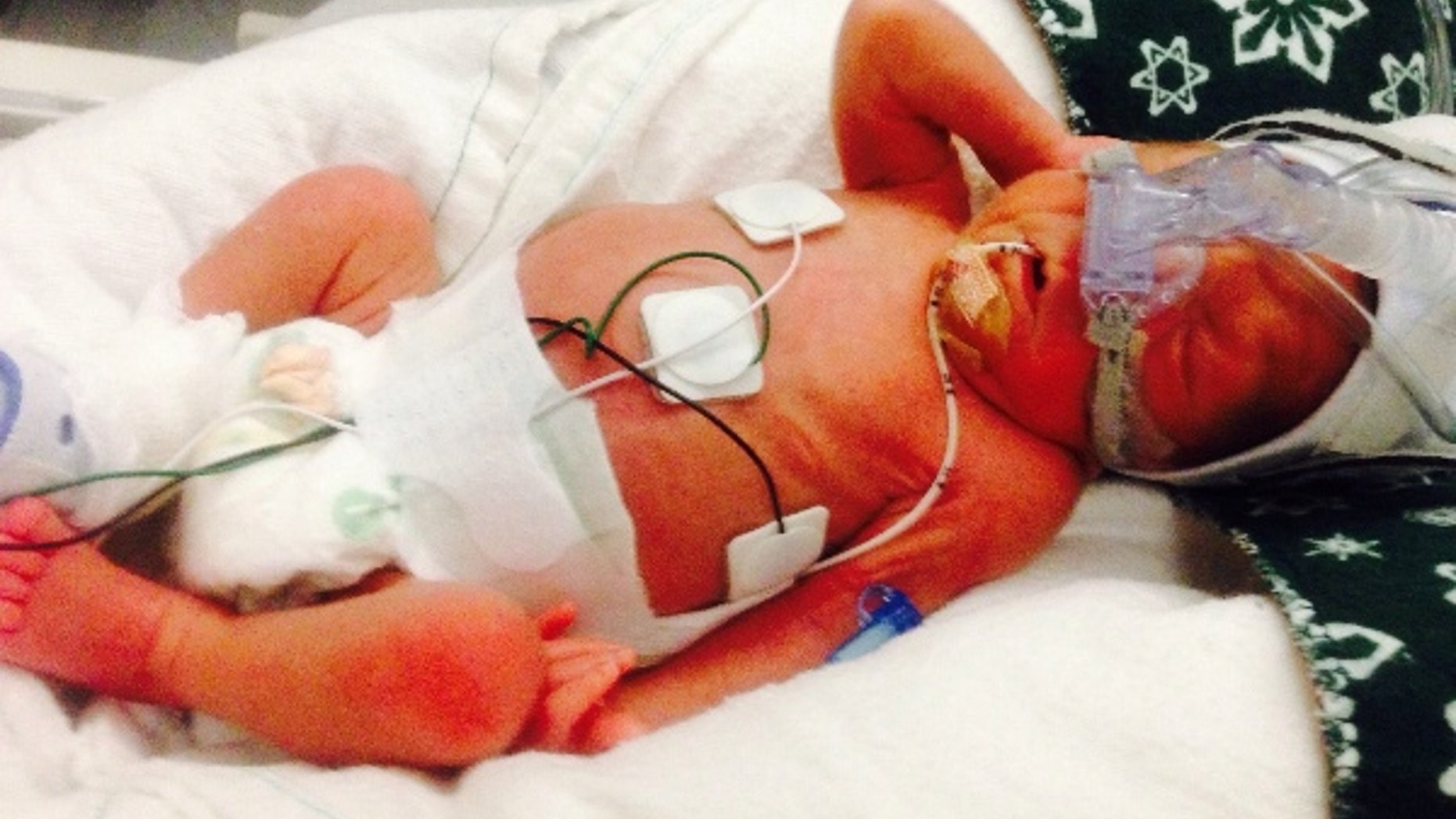 A baby whose mother died of cancer shortly after giving birth recently defied the odds to celebrate his first birthday.
CTV News Vancouver reported that Salvatore is a smiling boy who loves playing with his toys and getting attention.
His late mom, Breanne Smaaslet, 22, was diagnosed with terminal cancer while pregnant and fought for her life to give her son a chance. The news website didn't report on the type of cancer she had been suffering from.
"It just makes me upset that I can't actually be a mom, but I know my baby will be in great hands when the time comes … It's time to be strong for our little boy," Smaaslet told CTV News days before Christmas 2015, when Salvatore, whose name means savior, was born at 26 weeks weighing only 1.9 pounds.
Smaaslet died a few days later at Surrey Memorial Hospital, CTV News reported. Salvatore's father also died suddenly one month before his birth.
After spending four months in the hospital, Salvatore is nearing his 13-month birthday and weighs 22 pounds. He's in the 50th percentile for his height and weight.
His aunt Rose Pachota and her fiancé, Frank Vargas, are raising him, and told the news website that doctors are "amazed" at how he's developing.
"The situation was tragic, but we also have this beautiful little boy who is a representation of the mom and dad," Pachota told CTV News.