Minnesota deputy attends high school graduation of baby boy he delivered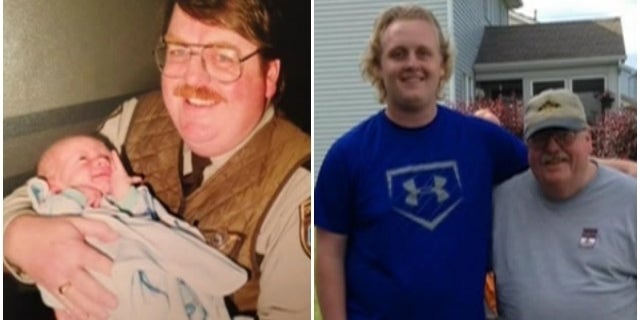 NEWYou can now listen to Fox News articles!
Kyle Solle has been lifelong friends with David Eidsmo, but the pair's story isn't like most friends'.
Eidsmo, a deputy in Minnesota, delivered Solle in 1997 after receiving an emergency call, Fox 5 Atlanta reported.
"Next thing you know, all of a sudden, there is a baby being born up the street," Eidsmo told the news station.
He recalled the snowy Christmas Day: "I just kind of cushioned his head as he came out."
The two stayed in touch, exchanging Christmas cards and photos each year. Eighteen years later, Solle has graduated high school, and, like the momentous day Solle entered the world, Eidsmo was there to witness this milestone.