Midwife training nurse she helped deliver 20 years ago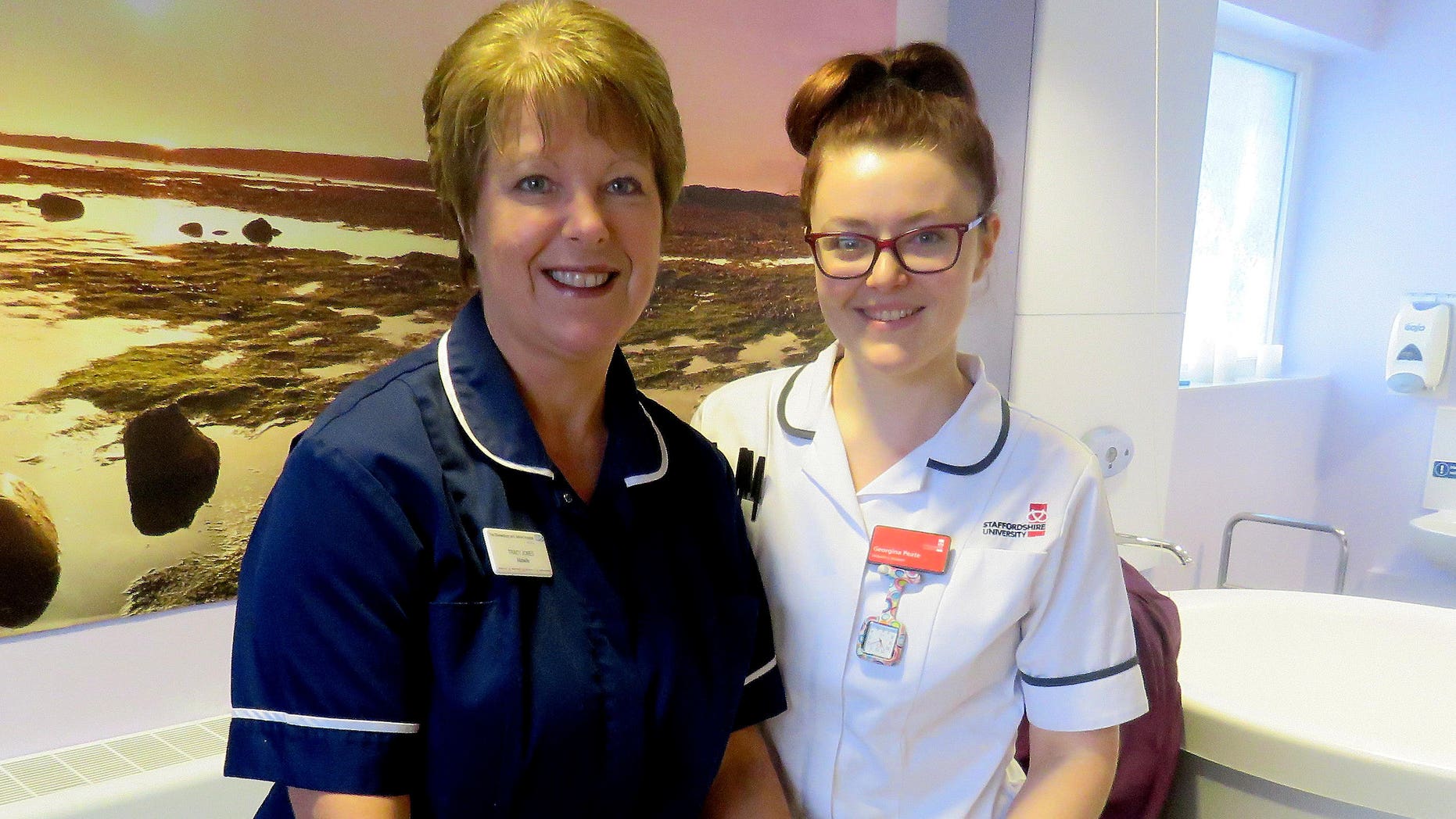 A midwife was stunned to discover she is training a new student nurse who she delivered at the hospital where they now work 20 years ago.
Tracy Jones has delivered hundreds of babies over the last three decades while working at the Midwife Led Unit in Oswestry, Shropshire.
But she was shocked to learn that one of those babies, Georgina Peate, was now training alongside her as a student midwife.
The pair only found out by chance when they pulled out the old registers as Georgina knew she was born at the unit in 1998.
FAMILY FEELS 'CHEATED' AFTER 20-YEAR-OLD'S SEPSIS DEATH
"I knew that I had been born at the unit, but I had absolutely no idea that Tracy had actually delivered me," Peate said. "One quiet afternoon we got out the old registers and had a look and neither of us could believe it when we found out.
"When I told my mum and showed her a picture, she recognized Tracy straight away, it was brilliant," she said. "For me to be able to train as a midwife is something that I have always wanted to do since I was very little – but to be able to train alongside Tracy who delivered me, it's been so special."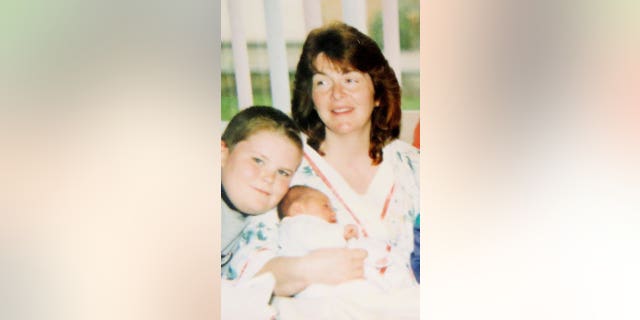 "Fate has definitely played a part in this," Jones said. "It is like we have come full circle. I was there helping when she was born and now I am helping her to pursue a career in midwifery. I have had lots of student midwives working with me over the years, and it is always special – but this is extra special."
Jones became a midwife around 32 years ago having first started her career as a nurse, and has been based in Oswestry for the last 22 years.
MOM DONATES LIFE-SAVING KIDNEY TO TODDLER SON
"I always knew that I wanted to be a nurse, and it was when I was working on a mother and baby unit that I felt a pull to midwifery, and that is what I have done ever since," Jones said. "I have helped to deliver hundreds of babies over the years and when I go out in Oswestry I am always being stopped by people saying that I delivered their baby, or a relative's. It is wonderful really."
Peate will finish her midwifery training next year when she is hoping to further her career as a midwife with The Shrewsbury and Telford Hospital NHS Trust.
Sue Oliver, Ward Manager at Oswestry MLU, said: "It was fantastic when we found out that we had a student working at the unit who was delivered here; and it is quite unique and special that she is being mentored by the very midwife who delivered her."
"They share a very special relationship."