Michael J. Fox's TV return: How he's able to control Parkinson's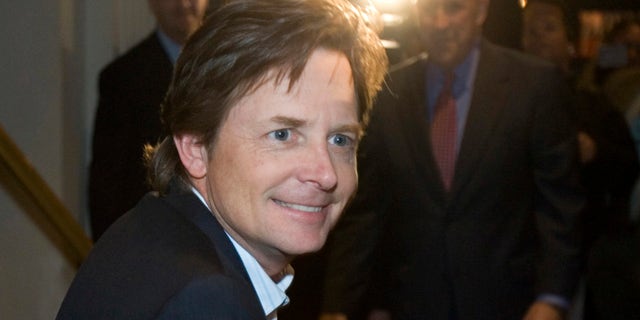 Michael J. Fox is returning to TV this fall – and he's playing a character not too unfamiliar to himself.
In the upcoming NBC comedy, Fox is set to play a newscaster who is returning to work after leaving because of a Parkinson's disease diagnosis. Fox's character is able to return to the news business thanks to a new drug regimen, which has helped him control his symptoms.
The untitled show's premise essentially mimics the struggles Fox has faced in his own life. The "Back to the Future" star had to leave his popular ABC show "Spin City" in 2000 after four seasons, when symptoms of his disease worsened, making it difficult for him to continue production. (The show continued another two years, despite Fox's absence).
Parkinson's disease is a degenerative disorder of the nervous system, characterized by slow movement, uncontrollable tremors or shaking, rigid muscles and poor balance. As is the case with many degenerative disorders, the severity and frequency of symptoms vary from patient to patient.
Fox, who has a recurring role on "The Good Wife," is able to work on a more regular basis after he too started a new drug regimen, which has helped to significantly control his symptoms. While the exact details of the regimen haven't been revealed, the news is very positive for those suffering from Parkinson's, who struggle to work and perform normal routine tasks because of their condition.
"I think that [what] I would take out of this news media announcement is a very optimistic message to the Parkinson's community," Dr. Roy Alcalay, assistant professor of neurology at Columbia University Medical Center told FoxNews.com, "and that is that with the correct Parkinson's regimen, people can work and be very active after developing the condition."
There is no cure for Parkinson's disease; current treatments revolve around controlling and suppressing symptoms. According to Alcalay, whose research is funded by the Michael J. Fox Foundation, Fox has most likely started taking a new combination of current drugs that work best for him.
"There are roughly 10 medications that are approved for Parkinson's symptoms," said Alcalay, who has not treated Fox. "Medication adjustment on an individual level based on symptoms and patient complaints is crucial… I don't think it's a new drug; it's most likely a combination of existing drugs that he's using."
The current FDA-approved medications for Parkinson's all involve manipulating levels of dopamine – a significant neurotransmitter in the brain. For Parkinson's patients, the cells that generate dopamine die in a specific region of the brain – the mechanisms as to why are still not fully understood. Medications either involve increasing dopamine levels directly, mimicking dopamine in the brain, or preventing the breakdown process of dopamine.
Along with finding the right medications to take, Parkinson's patients can also turn to surgery in the form of deep brain stimulation, in which surgeons use implanted electrodes to deliver current to the brain.
"They stimulate specific areas of the brain that by controlling them, people have better control of their movements and have less tremor," Alcalay said. "They stimulate an area that inhibits the dopamine, which helps improve the motor symptoms of Parkinson's."
New therapies
While the existing treatments available to Parkinson's patients can substantially reduce their symptoms and allow them to live normal lives, researchers are still working hard to find better therapies – and an eventual cure. One such new strategy includes developing specific exercises to help control symptoms and even change the way their brain works.
"We're moving beyond telling them just to exercise; now we're telling them to go do this specific exercise," Dr. Jay Alberts, a biomedical engineer in the Center for Neurological Restoration at the Cleveland Clinic, told FoxNews.com. "One of the things were doing in my lab is looking at something called assisted exercise, developed for Parkinson's patients…We actually assist them to achieve a higher rate of exercise and that higher rate results in changes to brain function."
Even farther in the future, researchers hope to utilize neurotrophic factors – proteins crucial for the survival of neurons and the encouragement of neuron growth. Either through manipulated stem cells or genetic modification, there are many avenues researchers hope to use to find a cure sometime in the near future.
As for now, Fox's triumph over his illness has shown it is possible to find the right medications, which will allow patients to live a normal, fulfilled life. According to Alberts, it's important to be positive and active when it comes to Parkinson's therapy.
"He's taken an active role in his treatment and his lifestyle," Alberts said of Fox. "From all the patients we see, the ones who do the best are the ones who fight the most and take an active role in their treatment. From climbing Mt. Kilimanjaro, riding a bike, or even asking your physician questions, it's all important."
"It's about not looking at this as a death sentence," Alberts added. "[Patients have to realize,] 'This is going to require a lifestyle change, and I'm going to change my lifestyle to fight this disease.' And that's what he's done."