Many nurses happy with pay, would still change careers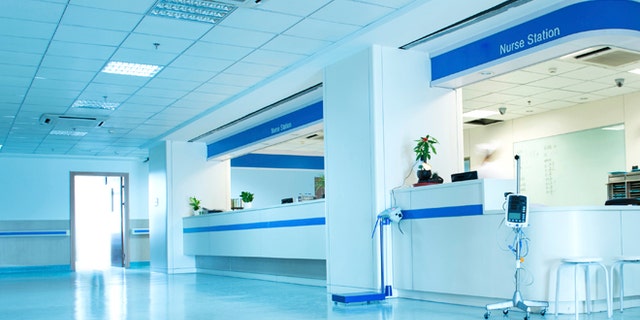 Many U.S. nurses are satisfied with their pay but a lot of them would choose a different job or career path if they could, a new survey suggests.
Overall, nurses typically earn more - $95,000 to $170,000 - with advanced degrees that let them specialize in areas such as anesthesia, midwifery and primary care, according to the Medscape Nurse Salary Report 2015. These nurses are generally more satisfied with their pay than others in the profession.
But 40 percent of these advanced practice nurses (APNs) still said they would choose a different career if they had a chance to do it all again, the survey found.
Registered nurses (RNs), who make up much of the nursing workforce, earned $79,000 a year on average, the survey found. Just 53 percent of them were satisfied with their compensation, and 44 percent said they would choose a different profession.
"Nursing is a very difficult and demanding career choice - long hours, weekend and holiday work, and most importantly, the need to provide hands-on care to people at their most vulnerable times in life - often when they are injured, ill, in pain or dying," said Susan Yox, director of editorial content for Medscape.
"We hope this survey will begin to foster dialogue about the reasons for nursing dissatisfaction and burnout and spur changes where needed," Yox added by email.
To assess salaries, benefits and job satisfaction in the nursing profession, Medscape researchers reviewed online survey responses from more than 8,200 nurses working in the U.S. between August and October 2015.
They included licensed practical or vocational nurses (LPNs/LVNs) with one to two years of training, RNs with a two-year associate degree or four-year Bachelor of Science degree from a nursing program, and advanced practice nurses such as nurse practitioners, clinical nurse specialists, nurse midwives and nurse anesthetists.
Regardless of the type of nursing job, men made more money even though women make up the vast majority of nurses, the survey found. Male APNs and RNs typically made about 9 percent more than their female counterparts.
It's possible that men work more overtime or take on additional employment more often than women, or that men assume more managerial roles, Yox said.
"We also cannot rule out intrinsic gender bias, which still exists in many professions," Yox added.
The vast majority of nurses - 68 percent of APNs, 78 percent of RNs and 88 percent of LPNs/LVNs - said they were dissatisfied with where they worked. Nurses who worked outside of hospitals in medical offices or urgent care were happier than nurses working for hospitals. The lowest satisfaction levels were found in nursing homes and government or military nursing jobs.
The proportion of nurses who would choose this career path again if they had a chance to do things differently was lower than it was for doctors in an earlier Medscape report, which found 64 percent of physicians would choose their job again.
Many current stressors on the health care system could contribute to the number of nurses who indicated they might choose a different profession, said Patricia Davidson, dean of the Johns Hopkins University School of Nursing in Baltimore, Maryland.
Nurses are grappling with a rising burden of chronic illness and having to do more for patients with fewer resources and increasing fiscal constraints, said Davidson, who wasn't involved in the study, by email.
The gender gap in pay may also contribute to dissatisfaction.
"Sadly nursing is often regarded as `women's work' and sadly fails to recognize the science and intellectual depth of nursing as a STEM profession," Davidson said, referring to science, technology, engineering and math.