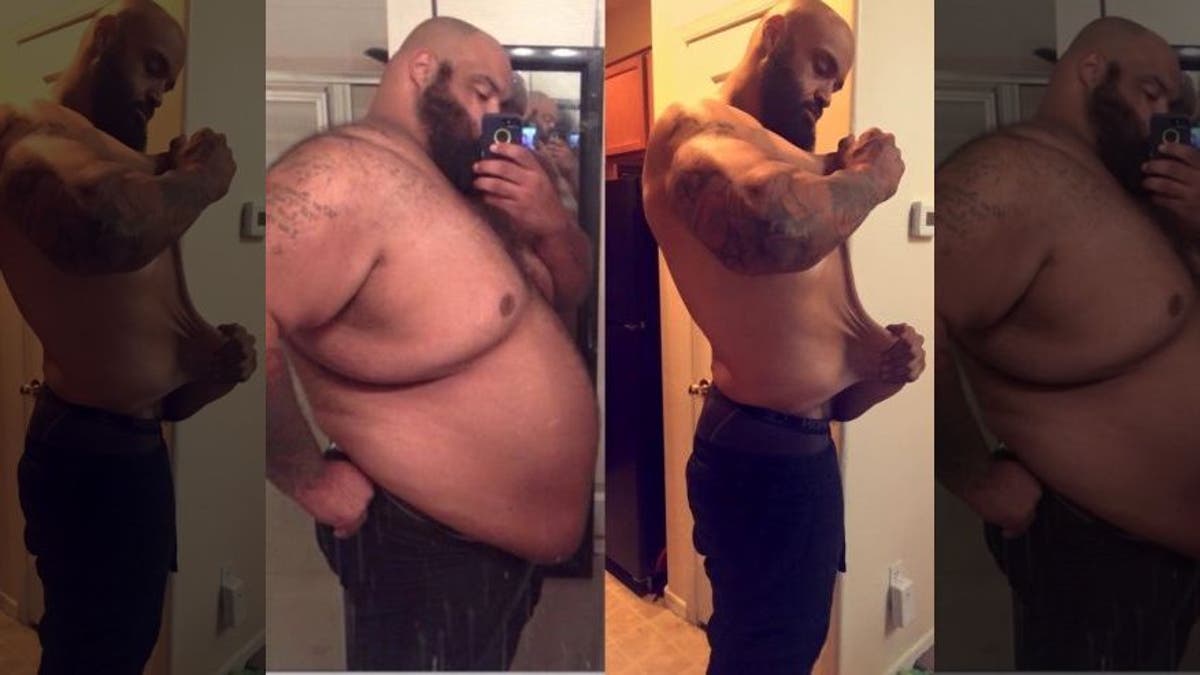 It's the Walmart diet! An Arizona man dropped more than 300 pounds — by walking a mile to Walmart to buy his food every time he got hungry.
"You walk to Walmart three times a day and you end up walking six miles," said 31-year-old Pasquale "Pat" Brocco, who three years ago, weighed a gargantuan 605 pounds. "It's amazing because I never walked six miles in my life and I was doing it every day."
Suffering from high blood pressure and off the charts cholesterol, Brocco knew he needed to take charge of his waistline.
"My stomach was down to my thighs. My chest was hanging down here," Brocco told ABC News showing a photo he snapped of his massive self. "I was disgusted."
When doctors told Brocco he was on the fast track to a graveyard, he decided to make radical changes – such as throwing out junk food and dairy in favor of vegetables, brown rice, quinoa, steel cut oatmeal and lean meats.
He decided he was going to work for his food — by schlepping on foot from his pad in Avondale, Ariz., to his local Walmart every time his stomach growled.
And back then, it growled quite a bit, he admitted.